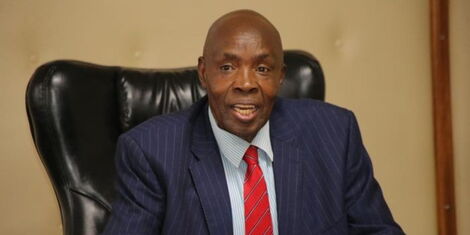 The secretary of the cabinet of education, Ezekiel Machogu, has expressed the concerns of various stakeholders regarding the upcoming national exams.
In an effort to allay fears of the unpredictable weather changes, the Education CS wrote a letter to its counterpart for Environment, Soipan Tuya, requesting guidance during the exam period.
He notes that the information is essential to properly map out the routes for the transport of exam material.
Education CS Ezekiel Machogu meeting with heads of university SAGAs on Monday, November 7, 2022.
Ministry of Education
"In order to be able to plan this exercise properly and completely, you are kindly requested to provide us with a weather forecast for the mentioned period.
"This allows us to anticipate weather changes and provide our team with sufficient information to conduct the investigation effectively," the letter said.
Machogu also assured parents and teachers that Competency Based Curriculum (TBEN) students with special needs would be taken into account to ensure they can pass the exams.
The special needs will be assessed through the Kenya Intermediate Level Education Assessment (Kilea).
In addition, the CS confirmed that the government had taken extensive measures to combat fraud.
He reiterated measures taken by the Kenya National Examinations Council, which banned the issuance of additional exam papers from unauthorized sources.
Furthermore, KNEC pointed out that all students were instructed to settle in at 8am, regardless of when their exams started.
Invigilators were also instructed to remove a candidate's desk from the exam room if he or she failed to take a paper for any reason.
As the clock ticks, the upcoming national exams will be a litmus test for Machogu's administration as he took over from Prof. George Magoha, who was credited with restoring the integrity of the investigation.
The Kenya Certificate of Primary Education (KCPE) runs from Monday, November 28 to Wednesday, November 30, while KCSE takes place from Friday, December 2 to Friday, December 23.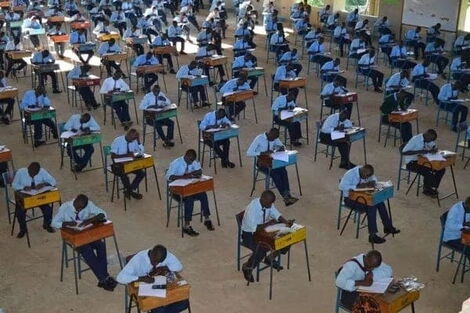 Students take a Kenya Certificate of Secondary Examination (KCSE) exam
File