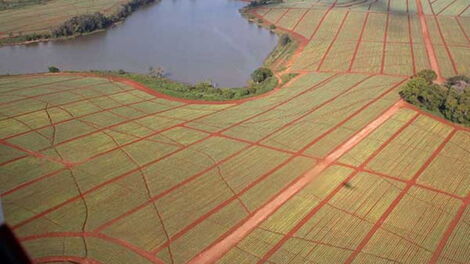 Patrick Njuguna Kariuki, a warehouse and logistics manager fired from Delmonte, is expected to be paid Ksh 8.8 million after winning a wrongful dismissal lawsuit he brought against his former employer.
The senior manager was fired in November 2009 for allegations of theft of sugar from the producer and the fruit processing company.
The Court of Appeal quashed an appeal brought by Delmonte against the decision of the labor court to award damages.
An aerial view of pineapples growing at Delmonte Kenya Limited farm.
Daily Nation
Appeals judges William Ouko, Wanjiru Karanja and Agnes Murgor said the company failed to appeal according to court rules.
The court added that Delmonte had not given Kariuki a copy of the letter requesting certified labor court proceedings.
Delmonte also failed to file the request for an extension of time for the appeal after exceeding the 60-day window.
Appeals judges said the appeal brief was filed on August 21, 2017, while the judgment the company intended to challenge was issued on October 26, 2012.
Delmonte was ordered to pay Kariuki Ksh8 863 282 and re-engage him in his previous position.
Kariuki was charged after the company lost a shipment of sugar worth Ksh 4.6 million in circumstances which have been the subject of police investigations.
The manager was acquitted of the theft charges in 2011 after the court ruled that sugar was outside his job as he was responsible for the company's products, not raw materials.
Judge Ongaya also noted that Kariuki was entitled to fair treatment in accordance with the Constitution and the 2007 Employment Law.
"The Respondent deserves to be blamed for such a blatant violation of the law against his trustworthy and long-time officer (22 years) who devoted his entire professional life from an early age, immediately upon obtaining his university degree in the service of the Respondent, "he said.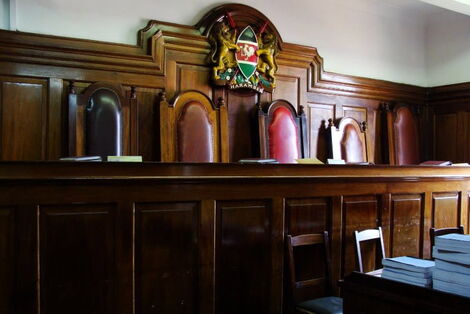 A court in Kenya.
File