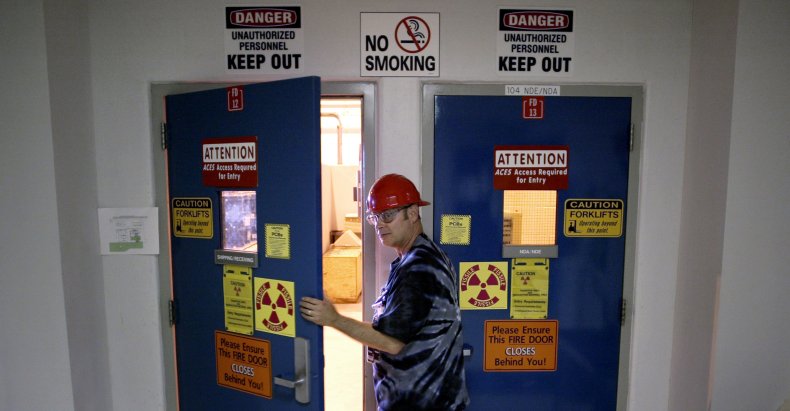 Images of an alleged labor law poster hidden in a workplace have gone viral and sparked anger online.
An anonymous contributor shared the video Thursday on Reddit's "Antiwork" forum, where it garnered 9,000 votes. The employee, who posted under the username u/Patient-Tackle5935, showed the rolled-up poster planted in an inconspicuous corner of their alleged office. The video then went to the wall where another poster was just pasted.
"Management brought down OSHA poster when workers" [started] ask questions about employment law," according to the employee's caption.
Federal law requires employers to post a notice from the Occupational Health and Safety Administration (OSHA), a regulatory agency of the United States Department of Labor (DOL), informing employees of their rights under the Occupational Safety and Health Act. The notice also urges employees to contact the nearest DOL office for assistance or information about specific safety and health standards.
The OSHA-provided poster, titled "OSHA Job Safety and Health: It's the Law," must be printed in large font and in a "conspicuous place" or "places where notices to employees are commonly posted," according to the law.
Reddit users were quick to bring these rules to the employee's attention.
"That's a legal requirement to post! Someone wants an OSHA fine," said one viewer.
"I'm a little scared for the employees if this basic OSHA information is suppressed," added another user. "Like what exactly are all the skeletons this employer is trying to hide."
In a follow-up post, the employee shared a photo of the poster crumpled in a trash can.
"I'm not sure if this is because it has expired (as a commenter posted on my previous post)," the contributor said below the image. "However, this is suspicious. This happened shortly after my colleague contacted the Department of Labor about wage theft. Apparently, the company refused to give him his sign-up bonus."
Employers don't need to replace previous versions of the poster, according to OSHA. News week contacted u/Patient-Tackle5935 for comment.
Although workplace injuries, illnesses and deaths have fallen dramatically over the past half-century, OSHA still reported 5,033 workplace deaths in 2019, averaging about 15 deaths per day. About 20 percent of worker deaths occur in construction.
Incidents of work-related injuries
In recent years, several security violations in various sectors have made the national news.
In March, a mechanic lost an arm after an accident at a postal distribution center in Greensboro, North Carolina, with a history of serious safety violations. The US Postal Service (USPS) was fined $170,000 by OSHA.
In October 2021, Tootsie Roll Industries was fined $136,000 after an employee's finger was amputated by a machine at the company's Chicago plant.
Meanwhile, four companies were fined nearly $1 million after a leak of liquid nitrogen killed six workers at a Georgia poultry factory in January 2021.