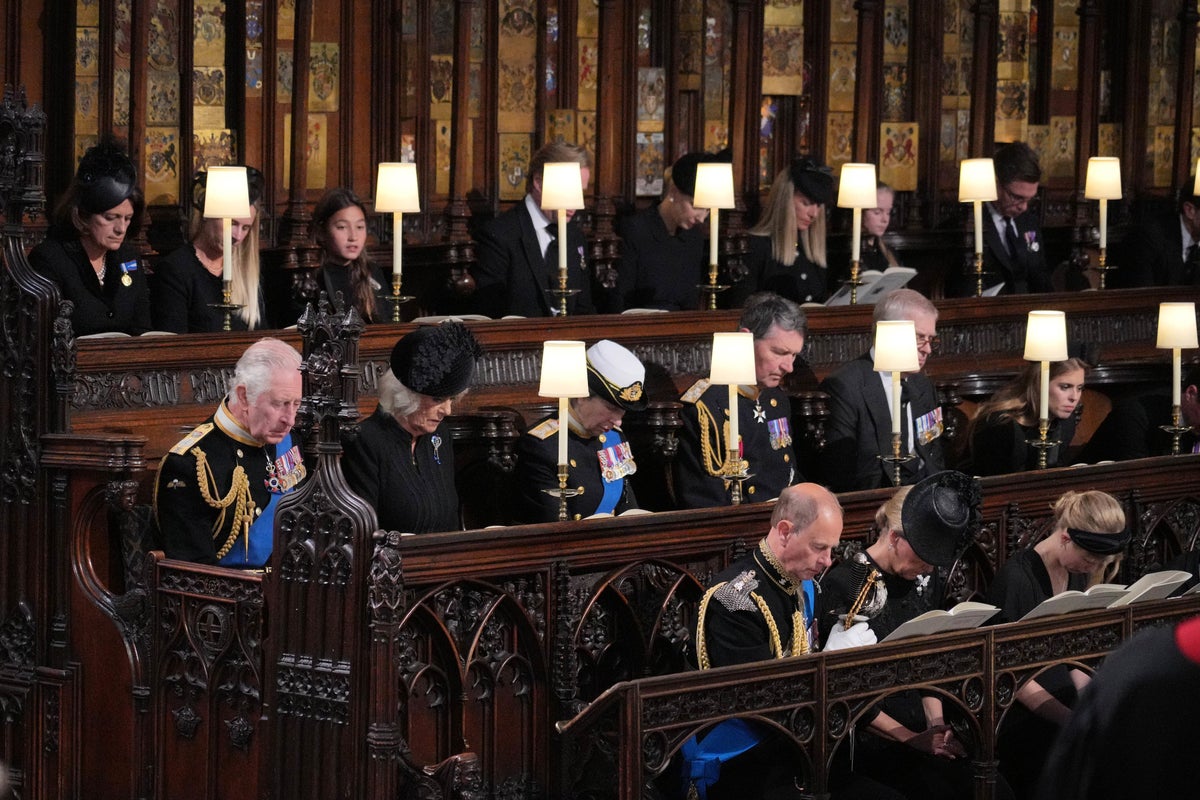 The royal family said goodbye to their matriarch and the country's longest-reigning monarch.
When King Charles III sat in the second row of the funeral service of St George's Chapel in Windsor next to his queen consort, Camilla, a seat for the new monarch was left empty.
The King's seat was the one that the Queen previously filled when she sat in the second row during notable events.
It was previously thought that an empty seat during royal events is meant to represent a deceased member of the royal family.
The empty seat in front of the king, however, was just royal protocol. No one is allowed to sit in front of the reigning monarch at these types of events, so the monarch's view of the proceedings is not blocked.
Royal commentator Richard Fitzwilliams previously said:TBEN: "The Queen's chair is always empty and she has a favorite seat in St. George's Chapel."
The same seat was left empty during Princess Eugenie's 2018 wedding at St George's Chapel.
The same protocol was followed at the 2018 wedding of the Duke and Duchess of Sussex, although at the time many believed the seat had been left empty in honor of Prince Harry's mother Princess Diana.
The late Queen also sat in the same seat at the funeral service for her husband Prince Philip in 2021.
During the service, the King was accompanied by his siblings, Princess Anne, Prince Andrew and Prince Edward and their respective families.
The Prince and Princess of Wales were also in attendance, along with two of their children, Prince George and Princess Charlotte, as well as the Duke and Duchess of Sussex.
The Queen's coffin will be buried in George VI's Memorial Chapel in St. George's Chapel, along with her husband Prince Philip and her parents – King George VI and the Queen Mother.