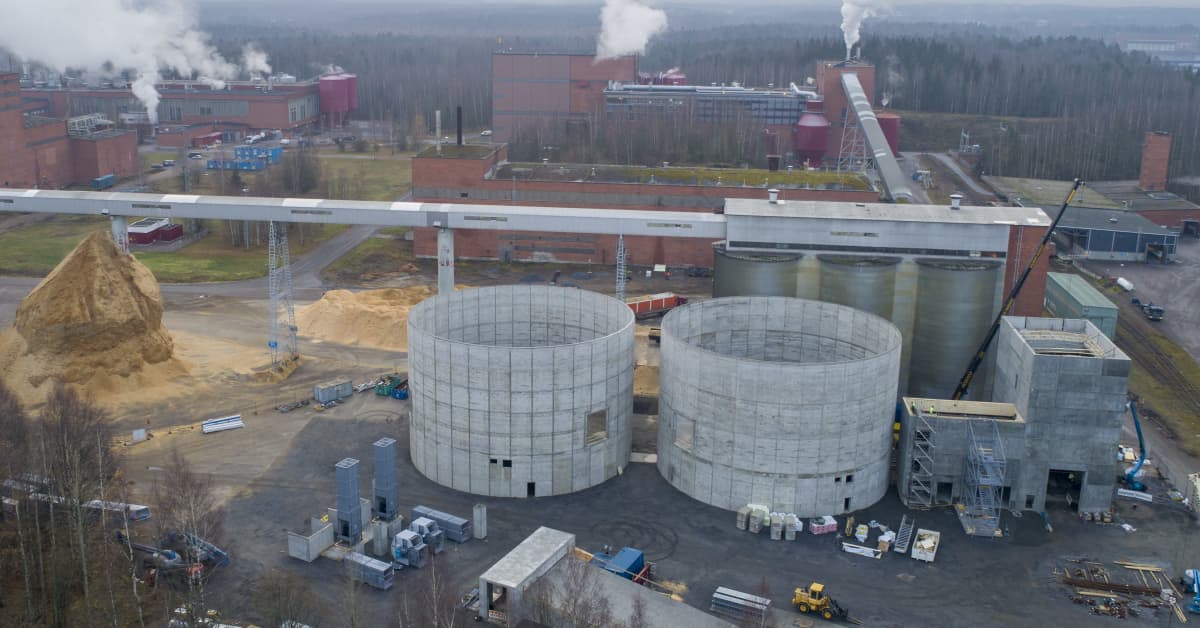 Finland's chemical and forestry sectors are warning of potential plant closures as natural gas prices skyrocket.
Finnish export producers say they may be forced to phase out production if natural gas prices continue to rise.
European gas prices rose recently after Russia deepened supplies. Natural gas prices are five times higher than a year ago and could still rise.
Finland's industrial sector is not as dependent on natural gas as many other European countries, but it is still nearly impossible for Finnish manufacturers to completely phase out the use of natural gas. Although it represents only about five percent of the total energy consumption in Finland, gas is an important part of the energy mix.
Winter energy shock
The country's forestry and chemical sectors have expressed concern over the coming winter, saying they may be forced to temporarily close some factories.
"It is possible that production in some facilities will decline or stop if the gas price reaches impossibly high levels or if supply problems arise," he said. Ahti Fagerblomwho heads the energy and climate policy at the Finnish Forest Industries.
In May, Russia cut off gas to Finland, which refused to pay in rubles and angered Moscow by asking to join NATO.
"It's especially hard for small businesses to replace natural gas," he said Mika Aalto of the Chemical Industry Federation of Finland, explaining that investing in other energy sources takes time, while natural gas also serves as a feedstock.
About a fifth of companies in the Finnish chemical sector rely on natural gas as an energy source or raw material. About five percent of forestry companies use gas to fuel factories. Fagerblom said forestry companies are mainly switching to fuel oil to replace natural gas.
Despite the continent's natural gas crisis, Finland says it needs access to enough natural gas to meet the industry's export needs. But this depends on access to a liquefied natural gas (LNG) terminal ship from which gas can flow to Finland and Estonia via the Balticconnector gas pipeline. The vessel will help cover Finland's gas needs in the event of any shortages.
A number of European ports are also increasingly building LNG terminals or expanding existing capacity to reduce dependence on Russian gas.
In the event of a gas shortage, Finland would prioritize households and essential social services, such as health care.
Earlier this week, EU energy ministers approved a plan for member states to voluntarily cut their natural gas consumption by 15 percent from early August to late March.