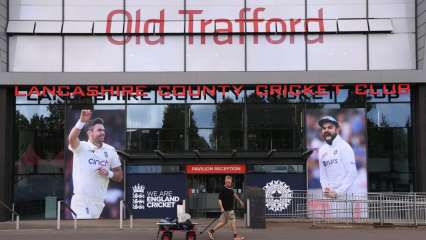 The England and Wales Cricket Board (ECB) and the Board of Control for Cricket in India (BCCI) have decided to play the only test in England in the summer of 2022 when the Indian team will once again tour the UK for the limited tour. It comes after the final test of the five-game series between the two teams in Manchester was canceled due to COVID-19 concerns at the Indian camp.
Team India's physio assistant Yogesh Parmar had tested positive for COVID-19 on the eve of the start of the fifth test. All the players had returned negative tests after that, however, there were concerns in the Indian camp as Parmar was in close contact with some of the Indian players as physiotherapist Nitin Patel had been isolated from the squad during the test. oval.
After which the test match was dropped, the ECB and BCCI said they would work to find a window for the test match.
According to an ESPN The Bharat Express News report, both boards have now confirmed that they will play the test match in the summer of 2022, but it is still not confirmed whether it will be a standalone game or part of the series India is currently leading 2-1.
India are expected to play three ODIs and three T20Is against England in England from July 1 to July 14, 2022, and a window during this time will be confirmed for said test match.
ECB and Lancashire Cricket had to bear huge losses after the cancellation of the test match and confirmation of its progress will bring relief to the authorities concerned.
.