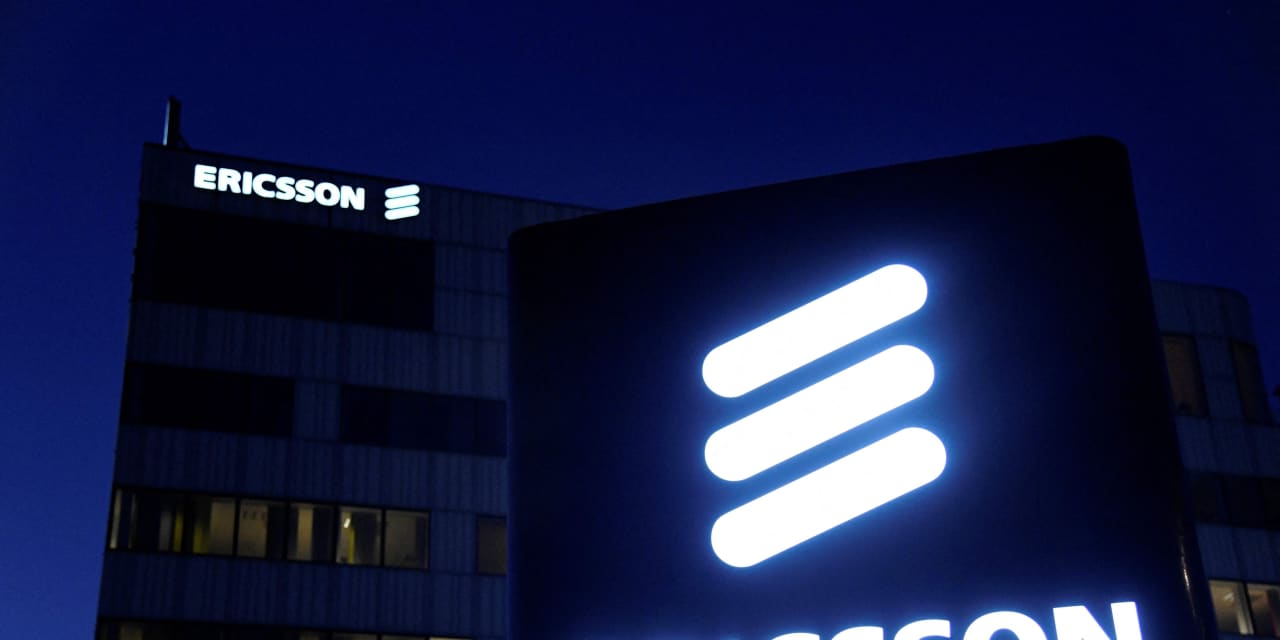 STOCKHOLM-Ericsson AB posted lower-than-expected fourth-quarter net profit on Friday and warned that the near-term outlook is uncertain, with operators delaying new order placements as they rebalance inventories and assess economic headwinds.
The Swedish telecommunications equipment company ERIC.A,
-6.32%
ERIC.B,
-7.95%
Eric,
-1.66%
said these trends began hurting its main network unit in the fourth quarter and expects them to continue at least through the first half of 2023.
Ericsson reported net profit attributable to shareholders of SEK 6.07 billion ($588.2 million) compared to SEK 10.08 billion a year earlier, while revenue increased 21% to SEK 86.0 billion.
Analysts polled by FactSet had expected a net profit of SEK 7.05 billion on sales of SEK 84.78 billion.
The company expects to see the effect of its SEK 9 billion cost-cutting activities in the second quarter of 2023.
"We expect declining margins in networks in the first half of 2023 due to a changing business mix," said CEO Borje Ekholm.
"In the first quarter, we expect earnings before interest, tax and amortization for the group to be slightly lower than last year's Ebita."
Total network equipment sales grew 15% year-over-year, but margins were weighed down by a move into new growth markets in Southeast Asia, Oceania and India, from higher-margin frontrunner markets such as North America.
Write to Dominic Chopping at [email protected]