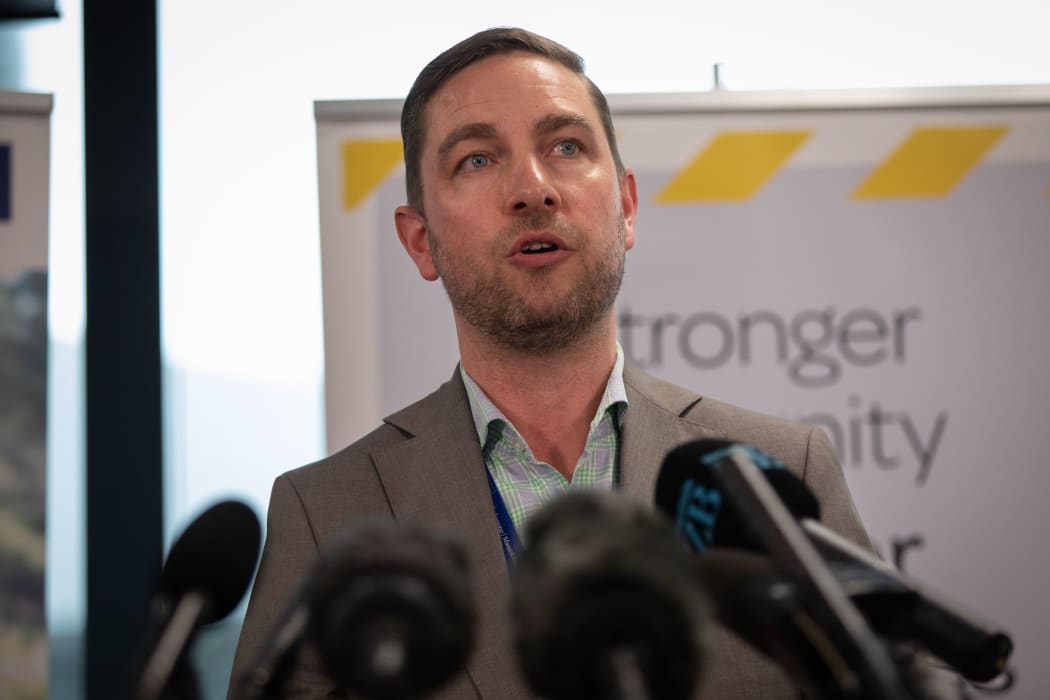 Deputy Director General of the Ministry of Health Dr. Andrew Old and other health officials are holding a media briefing in Auckland to provide an update on the response to Covid-19.
Cases and hospitalizations are at the "lowest level we've seen since February this year," said Dr. Old, revealing that there were 1,793 new cases of Covid-19 today.
The latest evidence shows "real and lasting evidence that Covid-19 is declining in our community".
The seven-day moving average of cases continues to fall, down 27 percent from a week ago, and hospital admissions are down 29 percent.
The number of deaths for people with Covid-19 also decreased, Old said.
"While those trends are really encouraging, it's important to remember that any death related to Covid-19 is heartbreaking," Old said.
Te Whatu Ora Interim National Medical Director Dr Pete Watson said there were "encouraging signs".
The number of hospital beds due to Covid-19 fell, and said the flu had quickly abated due to a winter outbreak, he said.
However, Watson said GP surgeries continued to be busy.
The pressure was now addressed by focusing more on hospital flow, he said. "We expect the improvements to continue as we progress through September and October.
"While we expect a continued long tail of Covid cases, it is very encouraging to see the recent decline."
Te Aka Whai Ora Māori Health Authority, Interim Medical Director Dr. Rawiri McKree Jansen, pointed out the importance of Māori providers and health care in the community.
"It is very good to see the decline in the number of Covid-19 cases.
"It's really important in terms of Māori" because of the higher rates in the community, he said.
Other vaccinations such as measles, mumps and rubella were down but need to improve, he said.
variants
dr. Old said the seven-day moving average of the cases is closely aligned with the modeling.
The most common variant was the BA.5, he said.
"We don't expect any significant increases in the coming weeks."
In the longer term, there would be fluctuations where community immunity wavers and potentially new variants, he said.
"We haven't seen the last of it and we have to be vigilant.
"Right now, we are clearly moving into a new phase of the pandemic.
"But we are not out of the woods yet. Although the weather is fine outside today and we are certainly coming out of the worst winter, Covid-19 is certainly not a seasonal disease."
Vaccinations
There were newer vaccines, but none had yet been applied for in New Zealand, said Dr. old. "We are of course keeping a close eye on that."
There were no plans for third or subsequent boosters in New Zealand, but plans were under constant review, he said.
The second booster is only available to certain groups, but the government is looking at whether it should be open to everyone.
dr. Old said the benefit to the elderly and immunocompromised for a second booster was clear, but the ministry was still looking at how it could benefit the entire population.
Modeling showed a slowly declining long tail through the summer before Covid-19, but new variants could change the game, Old said.
"Right now there are too many variables to give a clear picture."
About a possible termination of mask-wearing and changes in restrictions, Old said, "Masks work," and they were "still part of our response."
The number of cases has continued to fall over the past week and the government is considering making changes to mask mandates and traffic light setting.