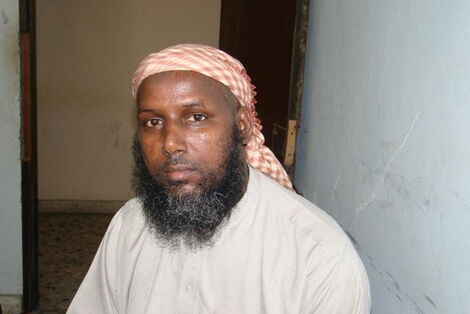 The newly sworn-in Somali government has appointed former Al Shabaab deputy leader Mukhtar Robow as Minister for Endowment and Religious Affairs.
He was elected to the cabinet by Somalia's new Prime Minister, Hamza Abdi Barre.
Robow is a co-founder of Al-Shabaab. He left the group in 2013 after a conflict arose with the group's former leader, the late Ahmed Abdi Godane.
In August 2017, the new Minister of Endowment and Religious Affairs surrendered to the Somali authorities and was briefly detained.
Former al-Shabab spokesman Mukhtar Robow.
Politeness
A year later, Robow tried to run for president of the state in southwestern Somalia, but was detained by the federal government of Somalia.
The United States government once gave a bounty of Ksh 500 million to Robow, who was identified by his alias, Abu Mansur.
America is one of Kenya's longstanding allies in the fight against terror, with both countries deploying soldiers to peacekeeping missions in Somalia to fight Al Shabaab's fighters.
The appointment, which comes amid renewed relations between Kenya and Somalia, could easily shake diplomatic relations between the two countries due to Nairobi's tough stance on terrorism.
Al-Shabaab has been accused of carrying out a series of coordinated attacks in East Africa, such as the 2010 World Cup bombing in Kampala, Uganda, which killed 74 people, and the 2013 attack on the Westgate shopping center in Nairobi, Kenya. killing at least 67.
Other attacks on Kenya include the 2019 DusitD2 hotel siege and the 2015 attack on Garissa University, which left a total of 168 casualties.
Foreign relations experts further argue that this could affect Somalia's renewed interest in joining the East African Community (EAC).
Meanwhile, a 38-year-old woman was sentenced to three years in prison for allegedly sending Ksh 35,700 to Al Shabaab in Kenya and Somalia.
Somali native Farhia Hassan was indicted in 2014 but fought extradition charges for seven years. She lost the case and was brought before a court in Alexandria for a trial.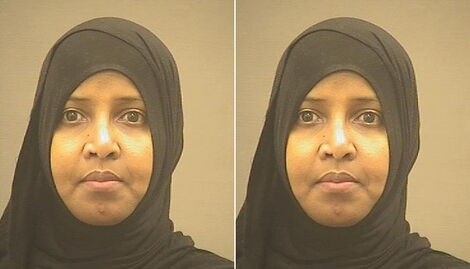 A collage of a booking photo of Farhia Hassan at the Alexandria Sheriff's Office
File
According to prosecutors, Hassan was one of 15 women who communicated in an online chat room to contribute money to support Al Shabaab's activities in Kenya and Somalia.
Prosecutors argued that the money she contributed could be used to buy weapons and pay monthly wages for an Al Shabaab extremist.
"Any indication to the court is that she believes in Al Shabaab's mission as much as she did in 2011 when the conspiracy began," said prosecutor Danya Atiyeh.
Despite the prosecutors asking the court to sentence Hassan to 8 years, she was given only 3 years. The other two leaders of the group had already been sentenced to 12 and 11 years in prison respectively.
dead shabab weapon terrorism murdered fight