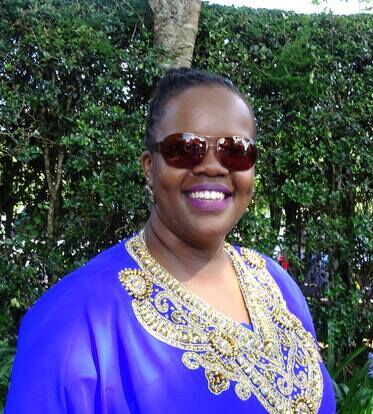 Ex-Citizen TV journalist Evelyn Wambui was a ball of emotion as she painfully recalled the horrific story of quack doctor Mugo Wairimu, who was sentenced to 29 years in prison on Nov. 21 after being found guilty of running an illegal clinic and drugging patients.
Mugo is said to have administered controlled drugs to his patients and later preyed on and abused them.
Wambui, who lifted the lid on the case, expressed her relief after the courts verdict, albeit seven years later.
She took a walk down memory lane and shared a conversation she recently had with the respondent.
Former Citizen TV reporter Evelyn Wambui and current regional communications and media specialist at Plan International.
Courtesy
"I called the 29-year-old lady we interviewed 7 years ago for the revelation of Dr. Mugo wa Wairimu, she is now 36 years old and is finally breathing a sigh of relief. I asked how she feels about the conviction and her answer humbled me ." The experienced journalist told.
The former reporter known for covering human interest stories and delivering thought-provoking news pieces was elated that her story had an impact.
"It may have been a long road, but here we are, victory is ours to celebrate. I am relieved, justice may have been delayed, but it was not denied, finally! Sending love and light to all who were a victim of Mugo, may we all find peace. May we all finally be healed." One of Mugo's victims proclaimed.
"I still can't put into words how I feel about myself, this story was hard to document. We actually almost didn't do it with all its complexity, but I'm glad we did! I'm glad we bravely persevered and were not deterred by the threats and intimidation," Wambui said.
Wambui also noted John-Allan Namu's reaction to Africa Uncensored's verdict, who appreciated the remarkable work that went into telling the story.
"For those journalists who toil without knowing if their work is having an impact, take heart," Namu tweeted after the verdict.
Milimani chief magistrate Wendy Muchemi, who handed down the sentence, said Mugo posed a danger to society and should therefore be kept away for a long time.
"He is a danger to society. Instead of using the skills he acquired as a trained nurse, he went to great lengths to endanger women's lives by posing as a gynaecologist, where he sedated and probably raped," she ruled.
However, Mugo was cleared of charges of raping his patients and illegally hiring students to work with him at his medical facility due to lack of evidence.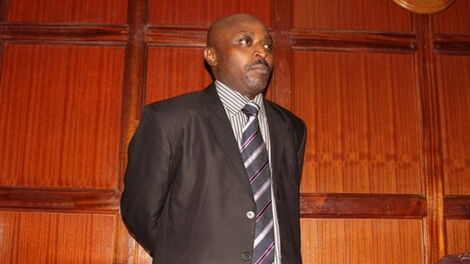 Quack Doctor Mugo Wairimu at Milimani Court
File
medicine illegal rape