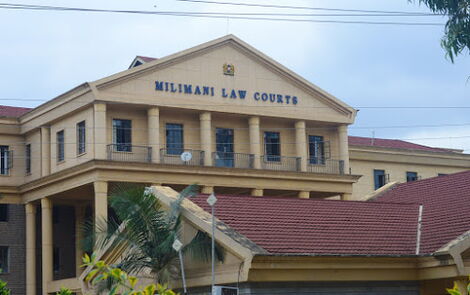 A former director of a children's home in Utawala, Nairobi, was sentenced to 100 years in prison without the possibility of a fine.
Stephen Nzuki was handed a long sentence after he was found guilty of defaming minors in his care from 2010 to 2016.
Nairobi magistrate Zainab Abdul refused to give him a non-custodial sentence arguing that this would be a miscarriage of justice, especially for the minors who are now adults.
The Milimani Law Courts in Nairobi as pictured on November 18, 2019
Simon Kiragu
TBEN.co.ke
The court heard that while Nzuki would violate the minors, he would quote the Bible to convince them it was correct and lied that the holy book allowed it.
The accused had denied multiple charges of sodomy, committing indecent acts with children and attempted contamination.
The magistrate noted that the man deserved the punishment because the crime was serious and the severe punishment imposed on him will act as a deterrent to other offenders.
During the hearing of the case, the prosecutor opposed his release on bail, arguing that he was "a serial evader" and had a pending case in the Makadara courts.
According to the State, the man continued to commit similar acts, even after the court had released him on bail.
But the magistrate noted that, despite having previously been charged with similar offenses on September 9, 2013, he attended the court hearings without fail.
The number of pollution cases is on the rise and a report from the Ministry of Health found that at least 9,484 children were violated in 2021.
According to the report, minors between the ages of 12 and 17 were also infected with STDs, including HIV.
The data recorded in the Kenya Health Management Information System, which records visits to all public health facilities, also showed that only 43 percent registered at a health center within 72 hours.
"This age group is becoming increasingly vulnerable as there is an increased risk of violations, sexual assault and gender-based violence," said Andrew Mulwa, director of health promotion at the ministry.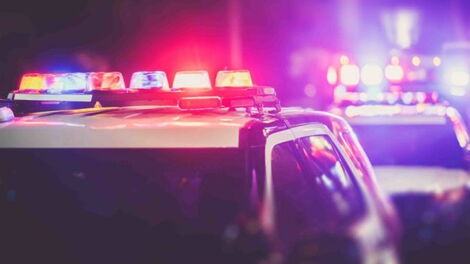 A police car
Politeness
defilement violence sodomy sex