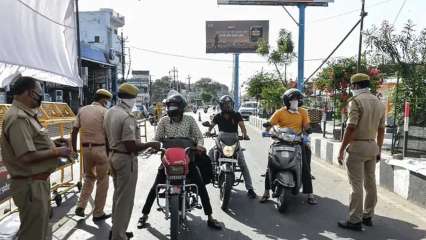 As cases of COVID-19 are on the rise in the country and restrictions and curfews are imposed in several states and Union territories, a lot of fake news and disinformation is also being disseminated on media platforms. social and WhatsApp groups. One of this fake news is that the lockdown and restrictions will be imposed on Tamil Nadu from April 9 (Friday) from 8 p.m. The bogus post also contains a list of " new restrictions " including the statewide implementation of Article 144 of the CrPC, the closure of beaches, temples, PVRs, the Labor Directive. at home for private employees, among others. "New guidelines will be implemented from 8:00 pm Friday April 9 to April 30 (sic)," the post read.
Health Secretary J Radhakrishnan has dismissed the rumors and asked people to beware of baseless rumors. "No such notice has been issued and people should not believe information that does not come from official media," Radhakrishnan told News Minute.
He also claimed that the government could impose restrictions on non-essential activities such as restrictions on the number of people attending weddings and funerals. "We must avoid unnecessary cultural activities and travel. But all of this will be done step by step, "he added.
The number of new coronavirus cases in India has reached a daily record high since the pandemic outbreak with more than 1.15 lakh of new infections reported in 24 hours, pushing the national COVID-19 tally to 128.01785? , According to data from the Union Health Ministry updated on Wednesday. The one-day increase in coronavirus cases has crossed the 1 lakh mark for the second time in three days.
Active cases in Tamil Nadu crossed the 25,000 mark on Tuesday, as the statement added 3,645 positive cases and 15 deaths to its COVID tally.
.