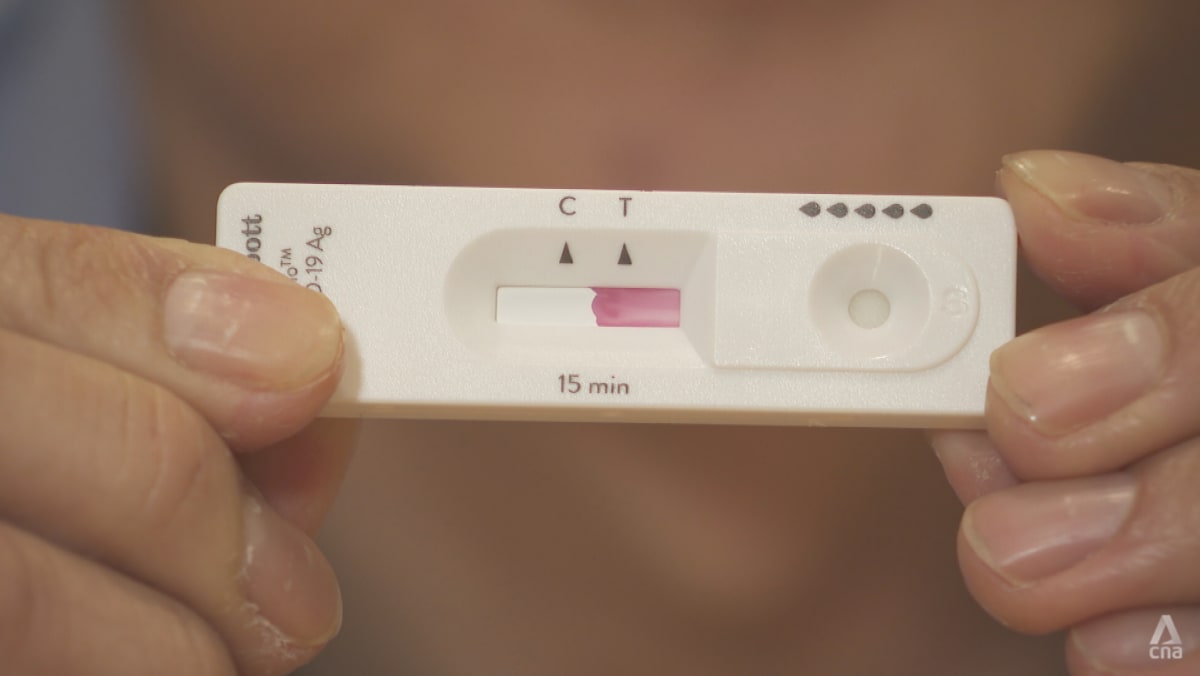 Q: I tested positive with a self-test kit. Now what?
If your ART gives a positive result but you are asymptomatic, you should:
1. Stop going to work, cancel your social activities
This is to protect others from possible infection with COVID-19.
2. Don't rush to the hospital to get tested.
This could put you at more risk as there may be other infected people there, Department of Health Director of Medical Services Kenneth Mak said last Friday.
If you are concerned about the result of the ART test, go to a nearby SASH clinic. The doctor will assess you and decide if a PCR test is needed.
3. Self-isolate for at least 72 hours
We encourage you to stay home and isolate yourself for at least 72 hours. This will allow you to recover safely, monitor your health, and avoid spreading the virus further.
If you start to feel unwell during isolation, see a GP as soon as possible for evaluation. The doctor will decide if a PCR test is necessary and will also advise you on the next steps.
4. At the end of 72 hours, do another ART test.
If the result is negative, you can have "peace of mind" knowing that you have recovered, said Prof Assoc Mak.
You will then be able to "gradually" resume your normal activities, he said.
5. If your test result is still positive after the self-isolation period, see a general practitioner.
Take a photo of your ART test result next to your ID card.
Have this photo and your ID with you when you go to the doctor.
6. If you are subsequently taking a PCR test, isolate yourself while waiting.
You must return home by private transport and self-isolate while awaiting the results of your PCR test. Keep your mask on.
Your doctor will notify you of your results usually within 24 to 48 hours, according to the Ministry of Health. You can also check your results through HealthHub.
Q: If my PCR test is positive, what happens next?
Continue to isolate yourself in a well ventilated room. Do not have contact with members of your household.
The Ministry of Health will contact you on the next course of action.
Home recovery is the default model of care management for those who meet these criteria:
– Fully vaccinated
– From 12 to 69 years old
– No or mild symptoms
– Have no comorbidity or serious illness
– Household members do not include persons over 80 years of age or persons in the vulnerable group such as pregnant women or those with weakened immune responses or multiple co-morbidities.
You can expect to receive an SMS within 24 hours, with a link to provide your contact details, to begin your home recovery.
If you are unable to recover at home, the Department of Health will make arrangements for you to recover in a community care facility or hospital.
.