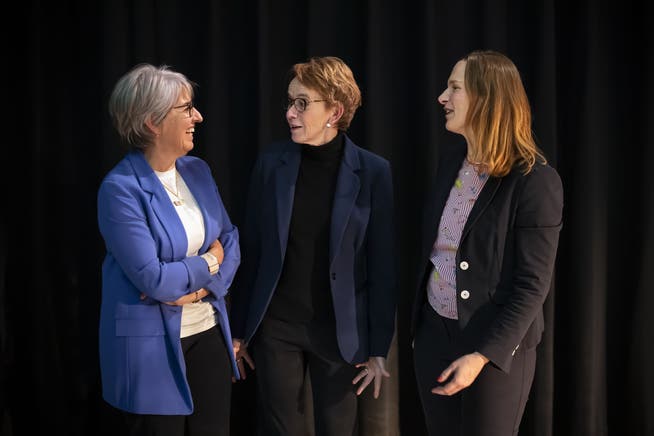 Baume-Schneider, the laughing third party: the outsider from the Jura suddenly has a boost
Precisely because Elisabeth Baume-Schneider is starting as an outsider in the Federal Council elections, she has a better chance of being nominated by the SP faction – because of tactical skirmishes in the camps of Evi Allemann and Eva Herzog. But the strategists could be wrong.
If you ask around in the SP parliamentary group, the question soon arises as to why Eva Herzog, Evi Allemann and Elisabeth Baume-Schneider are not striving for world domination, but are simply running for the Bundesrat.