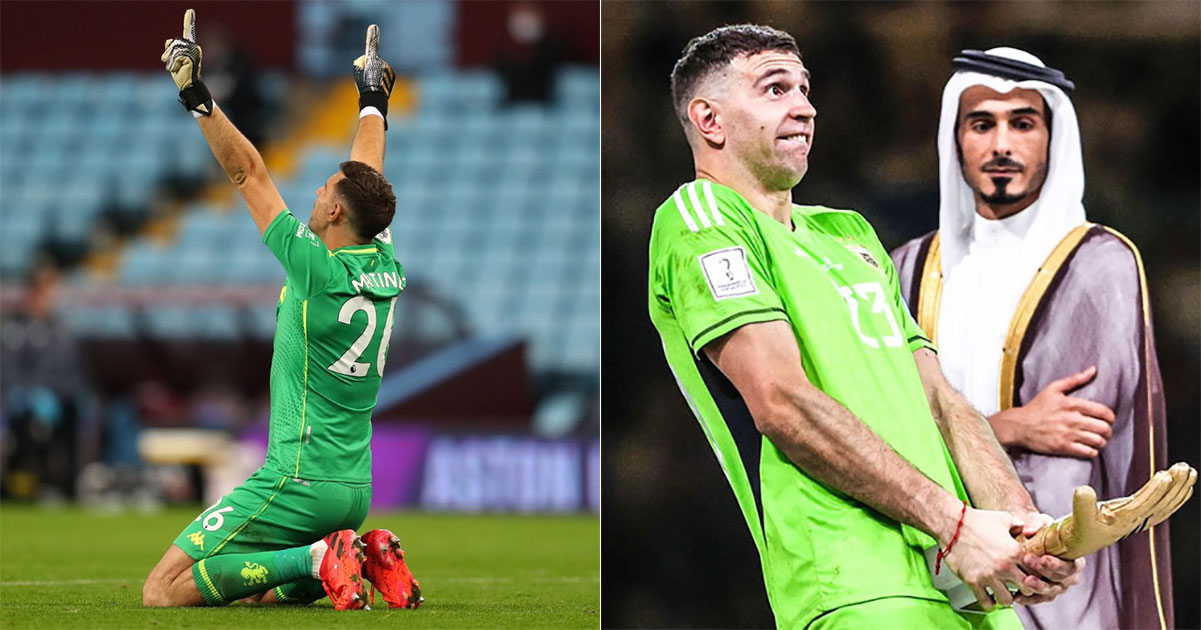 Follow us on Telegram for the latest updates: https://t.me/TBEN
FIFA confirmed that it is launching an investigation into the actions of the Argentina football team following the actions of their players and staff in the 2022 World Cup final, where they emerged victorious over France by securing victory via penalties.
Various examples
FIFA is investigating that Argentina may be violating several clauses of the disciplinary code during and after the match, namely clauses for fair play and player misconduct.
Notable was the rude gesture of Argentina goalkeeper Emiliano Martinez as he claimed the Golden Glove award during the tournament.
Martinez put the trophy of one hand against his crotch.
He later revealed that he did the gesture in response to French fans: "I did it because the French were booing me. Pride doesn't work for me."
As Argentina celebrated victory with their compatriots, Martinez was seen holding a toy baby with Mbappé's face on it.
Earlier, Martinez could also be heard calling for a moment of silence for Mbappé's death in the dressing room immediately after the final.
These celebrations were seen by millions around the world and made headlines and waves on social media.
FIFA's statement read: "The FIFA Disciplinary Committee has opened proceedings against the Argentine Football Association for possible violations of Articles 11 (offensive conduct and violations of the principles of fair play) and 12 (misconduct by players and officials) of the FIFA Disciplinary Code. , as well as Article 44 of the FIFA World Cup Qatar 2022 Rules in conjunction with the Media and Marketing Regulations for the FIFA World Cup Qatar 2022, during the FIFA World Cup Final between Argentina and France."
Possibly a fine
The Argentine Football Association faces a hefty fine if found guilty.
Other teams also face the music for various other antics.
Ecuador and Serbia have been punished with partial stadium closures for violating the discrimination clause, while Serbia also violates the misconduct clause.
Mexico has been fined 100,000 Swiss francs and has to play one game behind closed doors because of discriminatory chants.
FIFA has also opened proceedings against Croatia for alleged misconduct and breaches of offensive conduct.
Top photos via Emiliano Martinez & Getty
If you like what you read, follow us on Facebook, Instagram, Twitter and Telegram to get the latest updates.