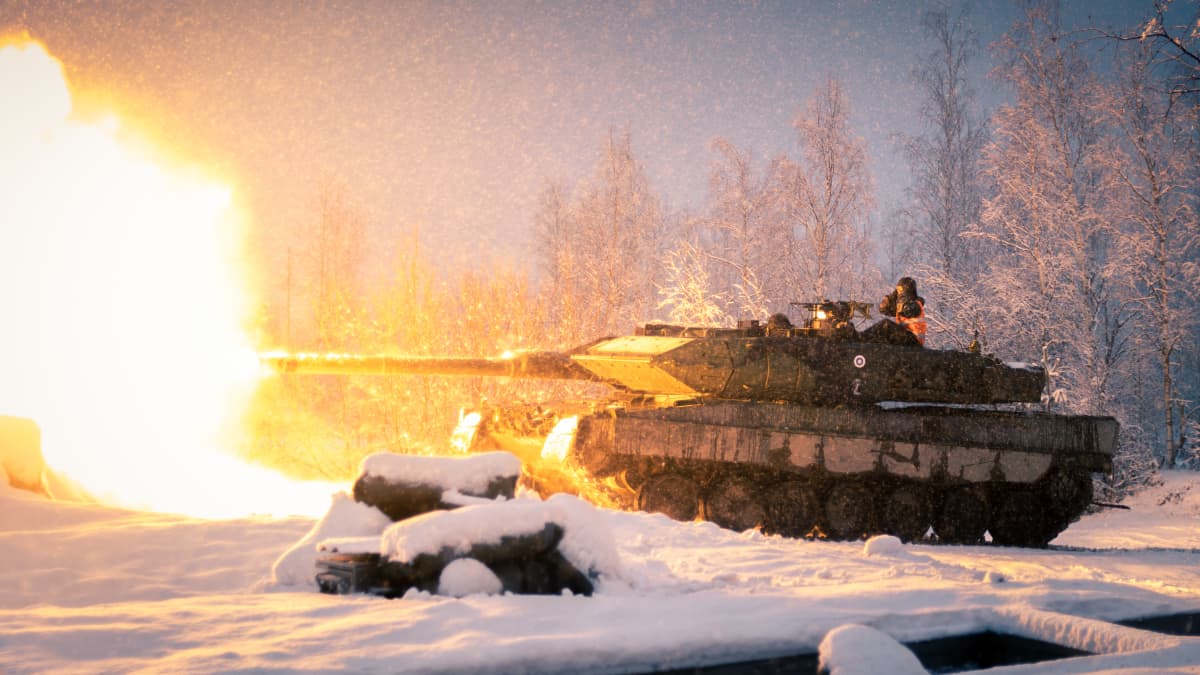 Finland's defense mister suggested that the country could help Ukraine with tank training and maintenance, as the number of tanks Finland has is limited.
Finland will participate in the combined international effort to supply Leopard 2 main battle tanks to Ukraine, Interim Defense Minister Mike Savola (Center) said Wednesday.
"We are preparing this together with the Finnish Defense Forces (FDF)," Savola said. However, Finland's contribution will not be very large, the defense minister pointed out at a press conference in Helsinki.
According to Savola, Finland has not yet decided how it will participate in the Leopard 2 project.
Earlier on Wednesday, the Finnish foreign minister said, Pekka Haavisto (Green), said Finland would be willing to work with other countries to "one way or another" send Leopard 2s to Ukraine.
No information about Finnish tanks to Ukraine
The defense minister did not comment on how many tanks Finland could possibly send to Ukraine.
"This should be assessed together with the FDF," he clarified.
He pointed out that details are unlikely to be made public even after the decisions are made.
"We are not yet a member of NATO and we cannot compromise on our own defense," Savola said.
According to public estimates, Finland could only send a few tanks to Ukraine at most.
"Finland's contribution cannot be very large, given our defense capabilities," he reiterated.
Finnish contribution: training and maintenance
For example, in addition to the tanks, Finland's aid could include tank training and maintenance.
Savola said Finland aims to make such decisions quickly.
"The FDF will start preparing the groundwork," he told reporters.
Germany announced plans on Wednesday to allow the export of Leopard 2 tanks to Ukraine, sending 14 from its own arsenal.
As a manufacturing country, Germany has the export license for the tank and could have prevented other countries from sending Leopard 2s to Ukraine.
"International decision-making can sometimes feel sluggish, but now the tracks are moving," Savola stressed, after weeks of pressure building on Germany to make a decision, according to Reuters. (siirryt toiseen palveluun).
Savola described the news from Germany as expected and good.