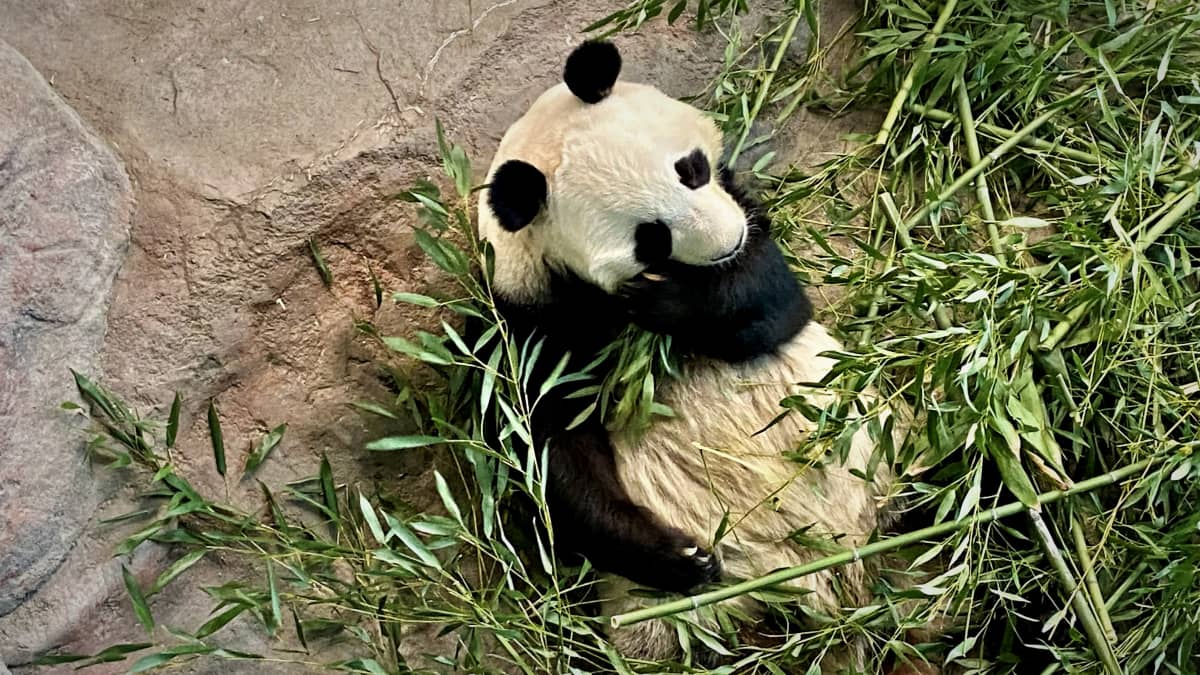 Caring for two giant pandas costs Ähtäri Zoo about a million euros annually.
Two giant pandas loaned to Finland by China five years ago are sparking controversy as Ähtäri, a city-owned zoo, struggles to pay for their care.
Minister of Agriculture Anti Kurvinen (Center) reported on Twitter on Wednesday that his ministry was scrapping a plan to allocate €5 million to support the pandas at Ähtäri Zoo in South Ostrobothnia.
"A task force is set to consider the future of the rented pandas as the matter must be resolved one way or another soon," Kurvinen tweeted Wednesday.
The pandas were in the news in Finland this week after Yle reported that the Ministry of Finance wanted to set aside five million euros to turn the loss-making panda zoo into a foundation.
In 2021, the mayor of Ähtäri said that the pandas may need to be returned to China as the zoo had run into financial problems exacerbated by declining visitor numbers during the pandemic. Keeping the creatures costs the facility about a million dollars annually.
The Agriculture Ministry said Ähtäri Zoo owes China money because the facility has been unable to pay off an annual "breeding loan" that was part of the deal.
The two giant pandas arrived in Finland after a state visit by the Chinese president to Finland Xi Jinping in 2017. During the visit, Finland also committed to the "One China" policy, which means that Finland officially recognizes the People's Republic of China – not Taiwan.
Giant pandas Lumi and Pyrious (officially Jin Baobao and Hua Bao) arrived at Ähtäri Zoo in early 2018.