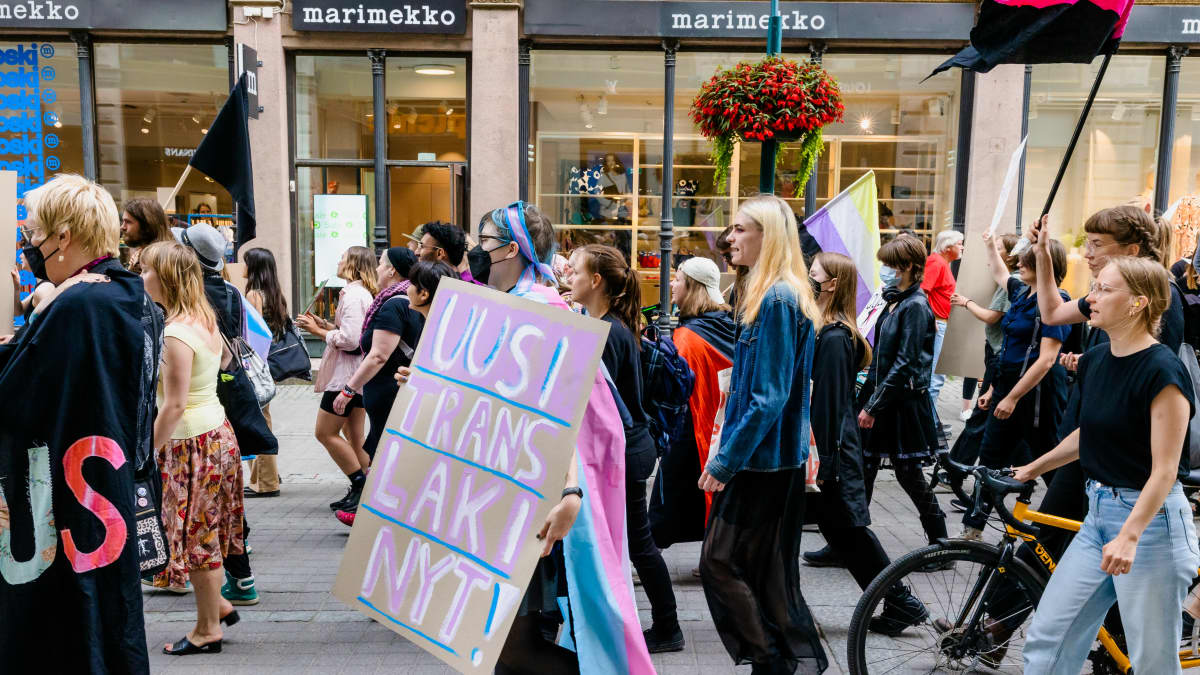 The objections include members of parliament from the Finnish party saying they suspect that men can use the law to self-announce a gender reassignment and thus avoid military service.
Long-awaited amendments to Finland's transgender legislation have run into difficulties during discussions in parliamentary committees.
According to Yle's sources, opposition National Coalition Party (NCP) members of the Social Affairs and Health Committee have objected to some of the proposed changes, but Yle has not been able to confirm which parts of the bill concern the NCP.
Committee chairman Marcus Lohi (Cen) indicates that the preparatory debate in committee has only just begun and will continue on Thursday.
"The issue is still open," Lohi said. "I think we can discuss the draft report next week, so that the report will be in plenary at the end of January or the beginning of February. So there is plenty of time."
To ensure that the bill is passed in plenary before April's election, committee reports must be submitted by February 20.
Chairman of the NCP Parliamentary Group, Kai Mykkanenwrote on Twitter that the party's stance on the trans law has not changed.
The government finalized its proposal to change Finland's transgender legislation in September and submitted the bill to parliament.
After discussions in parliamentary committees, a debate on the bill was planned, but was subsequently suspended as the proposed amendments met with unexpected opposition from the NCP.
Government coalition partner the Center Party and opposition party Finns had already expressed objections to the proposed law change.
Two members of the Finnish Legal Committee Party said they were concerned that men could use the law to self-announce a gender reassignment and avoid military service. They added that men could also exploit the change in the law to gain access to women's changing rooms, for example in swimming pools.
The latter issue was raised in a dissenting opinion signed by the Chairman of the Committee on Legal Affairs Leena Meri (Finnish) and committee member Sanna Antikainen (Finnish).
The bill is expected to pass into law as four of the five governing coalition parties – prime minister Sanne MarianThe Social Democratic Party, the Greens, the Left Alliance and the Swedish People's Party — along with the opposition NCP support the changes.
The Center Party will allow its MPs to vote as a "matter of conscience" – meaning each individual MP decides for themselves how to vote – rather than along party lines.
Want a roundup of the week's top stories in your inbox every Thursday? Then register to receive our weekly email.