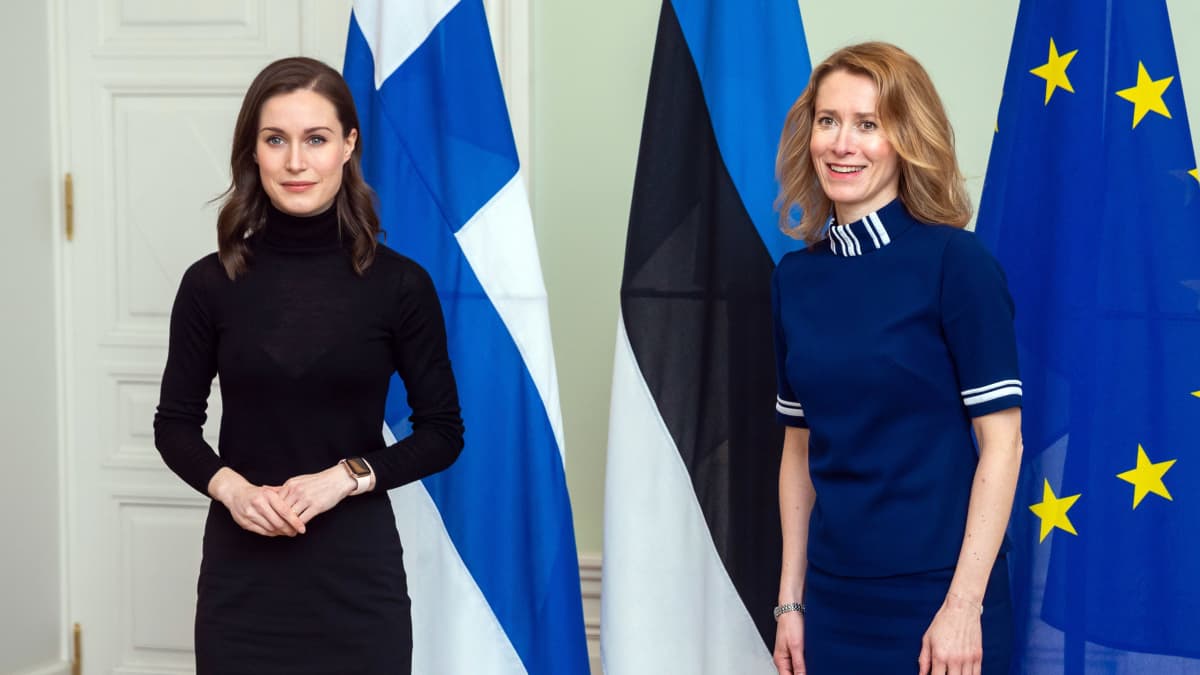 Relations between the countries are "closer and broader in scope than ever before," according to the Finnish government.
Finland's relationship with Estonia will be further strengthened once Finland also joins NATO, the prime minister said Sanne Marian (SDP).
Marin made the statement during a joint press conference with the Estonian Prime Minister Kaya Kallas on Tuesday afternoon, when leaders attended a seminar on cooperation between the two countries.
The seminar, held at the House of the Estates in Helsinki, delved into themes from a report on practical cooperation between Finland and Estonia. The report, which was published in March, contained recommendations on developing cooperation in areas such as the economy, green transition, digital cooperation, culture and education.
"We have historical experience of how Finns and Estonians came to help each other in wartime, but plans for cooperation in a similar situation today could be much clearer," Kallas said.
Marin said Europe's dependence on energy resources from Russia could be reduced by strengthening shared energy networks in the region.
More than just neighbours
Marin and Kallas also held a bilateral meeting on Tuesday, discussing topics such as Russia's invasion of Ukraine – as well as their shared support for Ukraine, the security situation, Finland and Sweden's bid for NATO membership, energy-related topics, the economy and the EU matters.
The report noted that Finland and Estonia are more than just neighbors as their languages ​​and cultures help to connect the countries.
Finnish Foreign Minister Pekka Haavisto (green) and its Estonian counterpart, Urmas Reinsaluwould also hold a meeting to discuss topics such as bilateral relations and the European security situation, according to the statement.
Several ministers from both countries also attended the event.