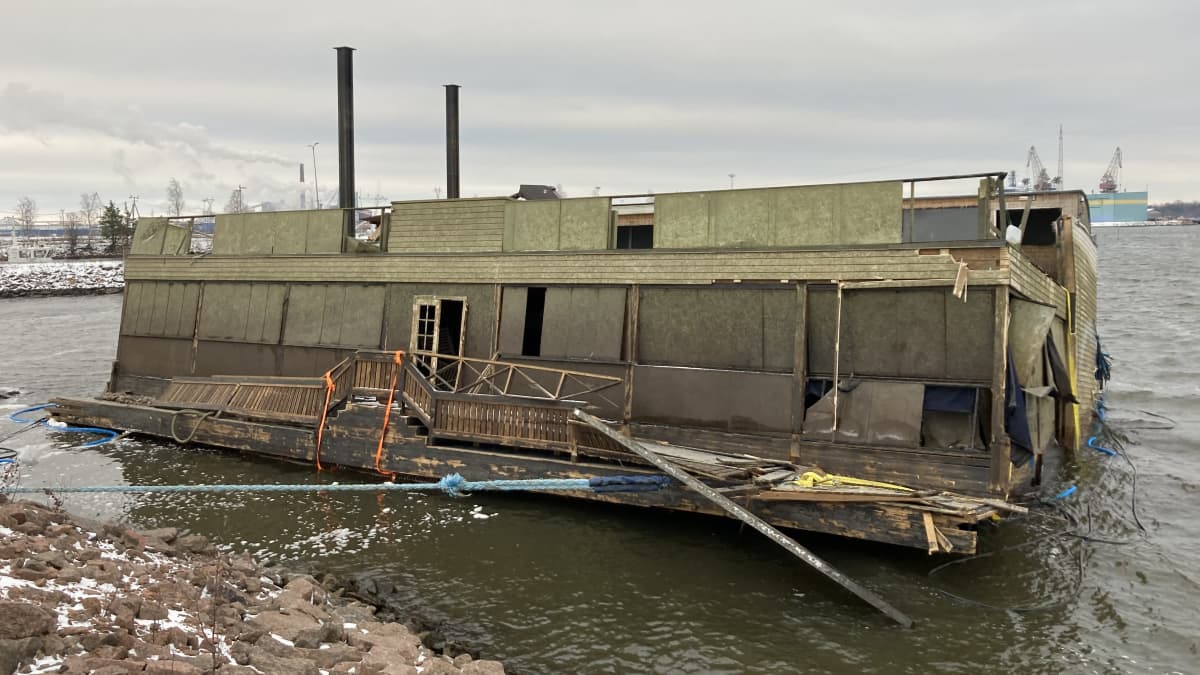 The company that owned and operated the bar went bankrupt last summer, leaving the city of Kotka to foot the bill for the establishment's resurfacing.
The city of Kotka in southeastern Finland has agreed to pay the money needed to raise a sunken boat bar from its harbor in hopes of eventually removing the entire structure from the city's harbor area.
The aforementioned Ocean Bar has been moored at the bottom of the sea near Kotka's Kantasatama Harbor since it sank in February.
The company that owned the bar was declared bankrupt over the summer, leaving the city to foot the bill for towing it to the surface – costs that have already racked up more than €177,000.
The operation to bring the remains of the Ocean Bar to the surface took several days and was completed Sunday evening, but the city has yet to raise the ship on dry land.
"It's a breath of fresh air. We knew from the start that we were in for a challenging lift. The raft was partially under the stone block of the pier, so we had to lift it up and pull it out from the pier at the same time," Mauri Pysalo from the city of Kotka told Yle.
The next step for the city is to decide what to do with the ship, with the two most likely options being that it be dismantled and then lifted from its current location or towed to Mussalo Port in Kotka, where there is a higher chance of it being completely removed from the water.
Want a roundup of the week's top stories delivered to your inbox every Thursday? Sign up to receive our weekly email!