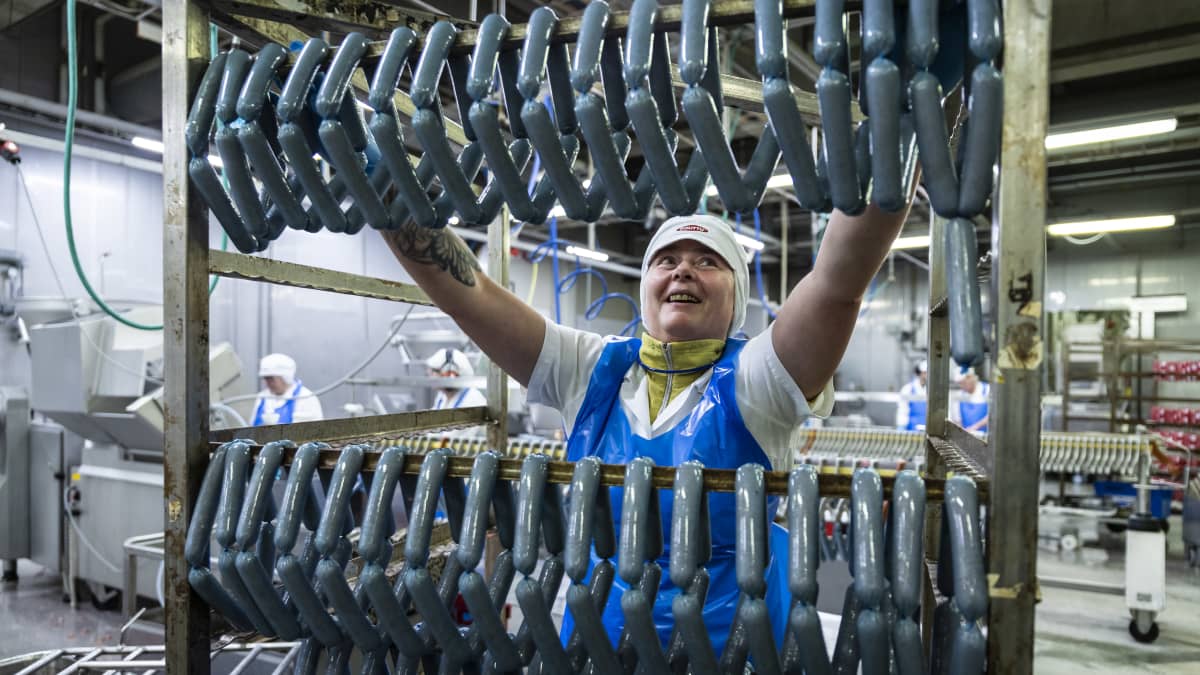 Meat production companies in Finland are looking for new products to sell as consumers' hunger for animal protein decreases.
Most of the country's major restaurants already offer plant-based options, and meat processors have also invested in processing plant-based foods.
Food company Pouttu, based in Western Finland, makes sausages, ready meals such as lasagna and other meat products. However, it also offers about 40 different vegetarian products, according to the company's head of operations. Pirkko Rahkonen.
Prepared foods and processed meats manufacturer Atria does not produce plant-based protein products under its own brand, but its subsidiary Domretor does it on commission, Atria's chief of communications said. Hanne Kortesoja.
"We are well equipped to expand production of plant-based protein products, if there is enough demand," she said.
Meat substitutes and vegetable proteins are currently among the fastest growing categories in the food industry.
However, plant-based products are still often made to resemble their meat counterparts.
Food company Foodwest CEO Harri Latva-Mäenpää said that is based on people's habits.
"For carnivorous consumers, this is the easiest way to try plant-based products," he explains.
While fava beans are often used in Finland to produce meat substitutes, Latva-Mäenpää said other interesting plant products include hemp, potatoes and rapeseed.
3D printed steaks
There are a few restaurants in Helsinki that offer 3D printed pieces of "meat" that are actually made from plant-based protein.
Israeli company Redefine Meat, which uses a 3D printing process to make plant-based sliced ​​meat, is partnering with Finnish company MeEat to expand into Finland.
CEO of MeEat, Mike Karelexplained some of the ingredients involved.
"For example, peas or potatoes are used as protein sources and the 'blood' is made from cherry and beet juice," he explains.
The printed meat is not yet on store shelves, as it is still significantly more expensive than beef.
"The kilo price of printed meat currently fluctuates between 50 and 80 euros," says Karell.
More to come
The amount of vegetable products sold in Finland has grown strongly over the past seven years. However, that growth leveled off and their popularity even decreased somewhat last year.
But going forward, plant-based protein foods will continue to take some market share from animal products, according to Anu Hopiaa professor of food product development at the University of Turku.
She said the drop in plant protein sales last year was only temporary and there will be demand for such products in the long run.
The biggest obstacles to further growth of the vegetable protein market are the price and quality level of the products.
She said the replacement products should have the same qualities as their meat counterparts, in terms of price and mouthfeel.
Red meat remains the main source of protein for people in Finland, according to a joint study by the Universities of Helsinki and Tampere.
However, the consumption of red meat has been declining for several years.