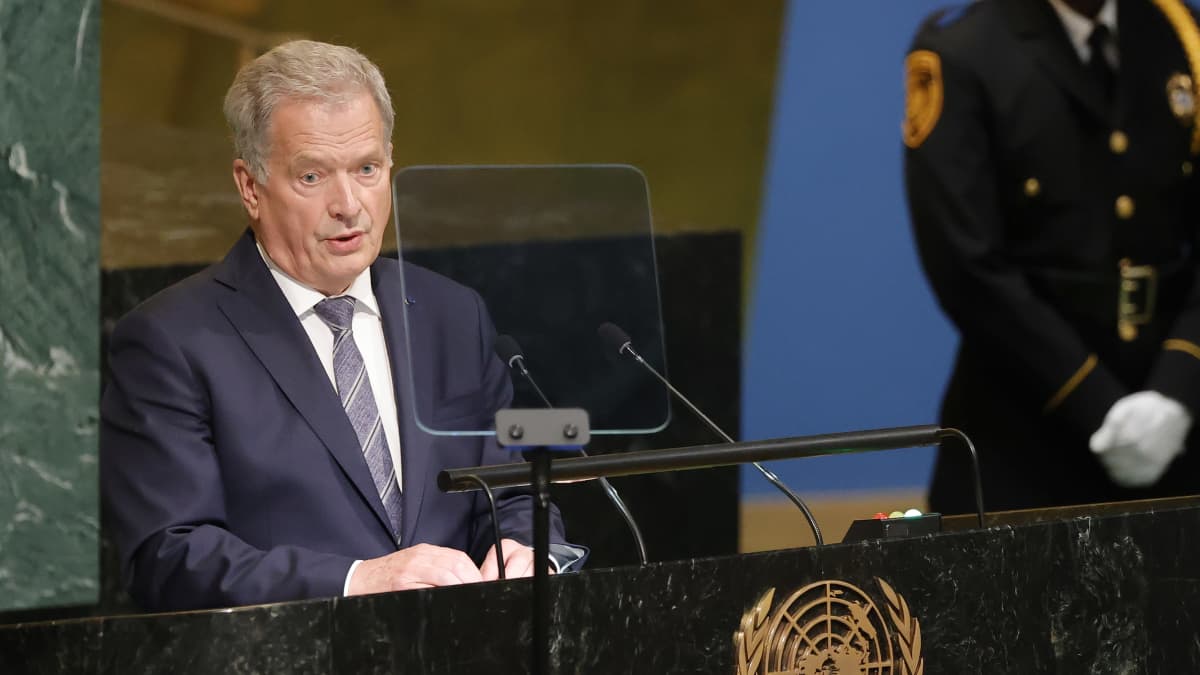 President Sauli Niinistö is in New York at the United Nations General Assembly.
Finnish president Sauli Niinistö said president Vladimir PutinThe decision to partially halt Russian operations in Ukraine is an indication of the country's poorly managed military operations.
"The war of aggression has not brought results, so they need to invest more," Niinistö said.
He made the remarks Wednesday at a news conference in New York City, where he leads the Finnish delegation to the UN General Assembly.
In a statement earlier in the day, Putin also warned the West that he was not bluffing when he said he was willing to use nuclear weapons to defend Russia.
Responding to a question as to whether Russia would actually resort to using nuclear weapons, Niinistö said on the one hand that he does not believe this would happen, but added that the question was left in the air.
"With some knowledge of how Putin thinks and reasons, I can say that he is not one to admit defeat. That makes this an unpredictable situation," Niinistö said.
Niinistö also said he does not think Finland will be forced to ask for US military aid, for example in terms of defense against Russia.
"Looking to the near future and a little beyond, Russia is fully connected to Ukraine," Niinistö said.
He added that Finland's security has already been strengthened by the ratification by the US and most other NATO countries of Finland's and Sweden's accession to NATO.
On Thursday, Niinistö will travel to Washington DC for bilateral meetings yet to be determined.