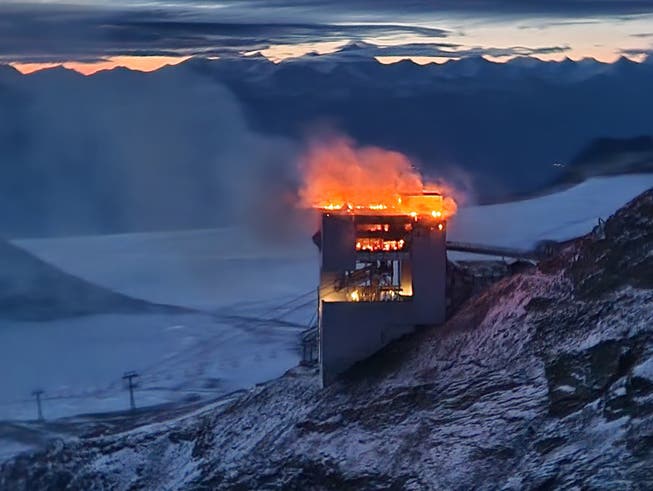 Diablerets

Fire at 3000 meters: Botta restaurant is robbed of the flames
On Monday morning, the Botta restaurant at the Glacier 3000 cable car station in Diablerets was on fire. According to initial findings, there were no injuries.
The fire was discovered around 4:30 a.m. on Monday morning, the Vaud canton police said on Monday. The extent of the damage is not yet foreseeable. The accident site can currently only be reached by air.
According to initial findings, no one was in the building at the time of the fire. The police therefore assume that no one was injured in life or limb. However, the upper part of the mountain station with the Botta restaurant seems to have been completely engulfed in flames.
Before cable car operations can be reopened, technical checks must now be carried out. The railway will therefore remain closed all day, at least on Monday. The extinguishing work should last until the evening, according to the police. (wap)