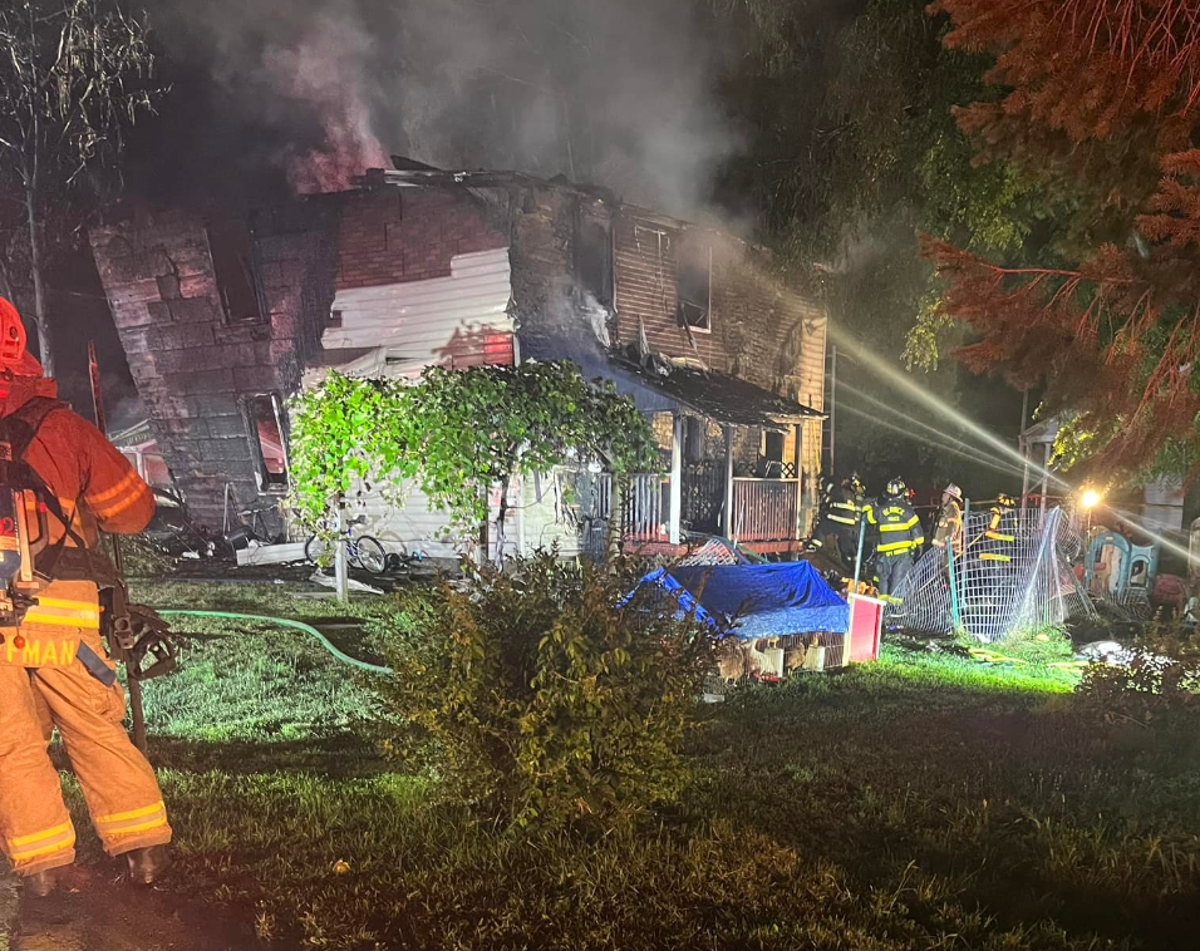 A Pennsylvania firefighter has spoken of his grief over the loss of ten family members in a devastating house fire to which he responded.
Harold Baker III said he was the first to arrive at the scene of the Nescopeck fire in the early hours of Friday morning and was initially unaware that 13 of his family members lived in the house that went up in flames.
The 56-year-old explained that during the 911 call, witnesses actually reported that the neighboring house was on fire.
"I was the first to show up," Mr Baker told me TBEN. "One of my sons, who passed, was also a firefighter."
The bodies of ten of his family members, including his 19-year-old son, have been found, Mr Baker said. The dead included three children between the ages of five and seven. Three others managed to escape the inferno.
Mr Baker, who has been a firefighter for nearly four decades, said he deeply regretted not being able to save his relatives.
"I couldn't go in there to save them. That's the biggest thing that happened to me. I couldn't get there to save them," he told local news channel WNEP, which first reported on the tragedy.
Pennsylvania state police have identified the murdered adult as Dale Baker, 19, Star Baker, 2; David Daubert, 79; Brian Daubert, 4; Shannon Daubert, 45; Laura Daubert, 47; and Marian Slusser, 54.
Violet Kessler, who is related to eight of the victims, said: The New York Times some of them had decided to stay at the house after spending a day together by the pool on Thursday.
"I don't even understand things," Mrs. Kessler told the… Time. "I don't even know how to get it all in my head. It's like a dream."
Mr Baker told TBEN that he has the support of the community during this difficult time.
"They take care of my whole family, everyone who is a part of this. We have shops that give us food and send all kinds of donations," he said.
The daughter of the mayor of Nescopeck, Robin Massina, has also set up a GoFundMe to cover funeral expenses and help bereaved families.
Pennsylvania state police have launched a criminal investigation into the fire. A cause has not been established.