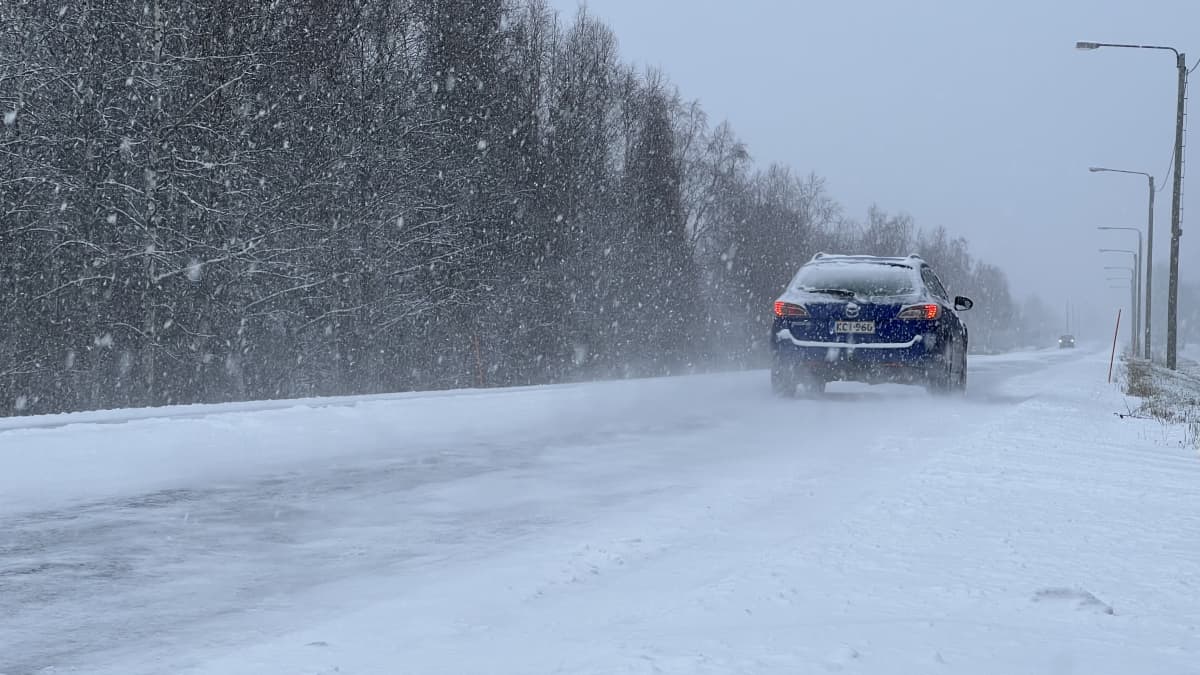 The Finnish Meteorological Institute (FMI) warns motorists in Uusimaa about slippery roads.
Southern areas will be covered in snow on Saturday, the Finnish Meteorological Institute (FMI) reports.
Snowfall is expected to strengthen throughout Saturday, the FMI said on Twitter.
The area stretching from Hanko to Porvoo will see the most white stuff, about two inches, according to the institute's forecasters.
Snowfall contributes to slick roads, with the FMI issuing a traffic weather warning for Uusimaa through Sunday morning.
The current weather front could bring wintry landscapes as far north as Tampere.
The daytime maxima on Saturday and Sunday will be several degrees below zero, with the exception of the far north, where the mercury could drop to -25 degrees Celsius on Sunday.