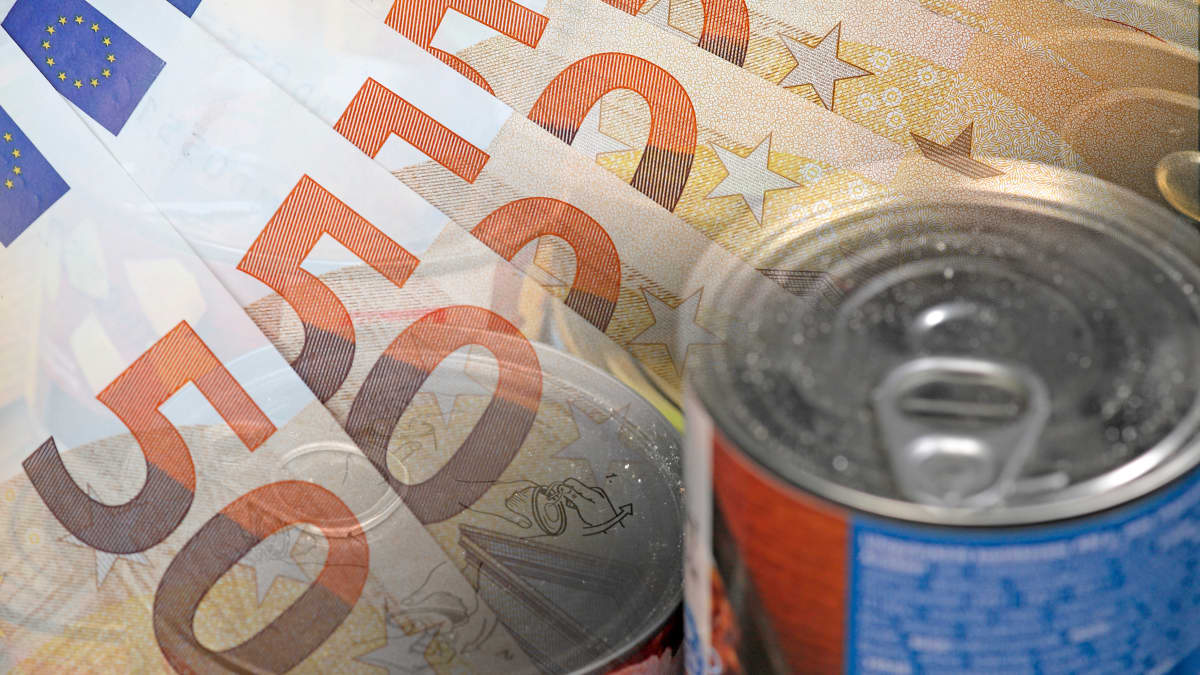 According to the Natural Resources Institute, the sharp rise in food prices in October is unlikely to be any faster than in November or December.
Food prices rose last month at the fastest pace since Finland joined the EU in 1995.
According to Statistics Finland, food prices rose by 15.7 percent year-on-year in October. In September, food was 14.5 percent more expensive, after a 12.5 percent increase in August.
Prices for flour, eggs, coffee and butter have risen the most. The cost of flour increased by 46 percent, while other items rose more than 30 percent.
In October, only one food was cheaper than a year ago: pears. Their price was more than six percent lower in October than a year ago.
October will go down in history
The sharp rise in food prices in October is unlikely to be surpassed in November or December, according to Jyrki Niemica research professor at the Natural Resources Institute Finland (Luke).
"October will eventually see the biggest annual increase," he predicted. "Last year, the price of food started to rise more markedly in November. So the base figures for the year-end comparison months are higher. Therefore, even sharper price increases would be needed than we've seen so far to get around the rest of this year. exceed the October rate."
However, that can be cold consolation to shoppers.
"Prices will continue to rise for the rest of the year and at least in the first half of next year. After that they will level off," Niemi told Yle on Monday.
In late September, the Pellervo Economic Research Institute (PTT) predicted that total food costs would rise 11 percent this year. Luke sticks to his own assessment, which isn't so gloomy.
"The increase this year will not exceed 10 percent, even though we are now seeing significant increases. At the beginning of the year, prices were clearly lower," says Niemi.
PTT: Moderate increase in 2023
The PTT forecast in September said food inflation would peak this fall and year-end with monthly inflation rates of "up to 15-20 percent."
The think tank predicted that food prices will rise by an average of three percent next year. At the beginning of the year we still see high percentages of increase. The price of food is estimated to fall slightly by the end of 2023, but the price level will still remain significantly higher than normal."
Sticker shock at the supermarket is mainly due to more expensive fertilizers and energy, which affect the entire food chain in agriculture, the food industry and retail.
The increase is partly due to the production shortages caused by the pandemic and partly due to the Russian attack on Ukraine in February. The war has limited the availability of energy and fertilizers, especially in Europe, and shook up the world grain market, already suffering from last year's poor harvest. That in turn has increased feed costs for meat and milk production.