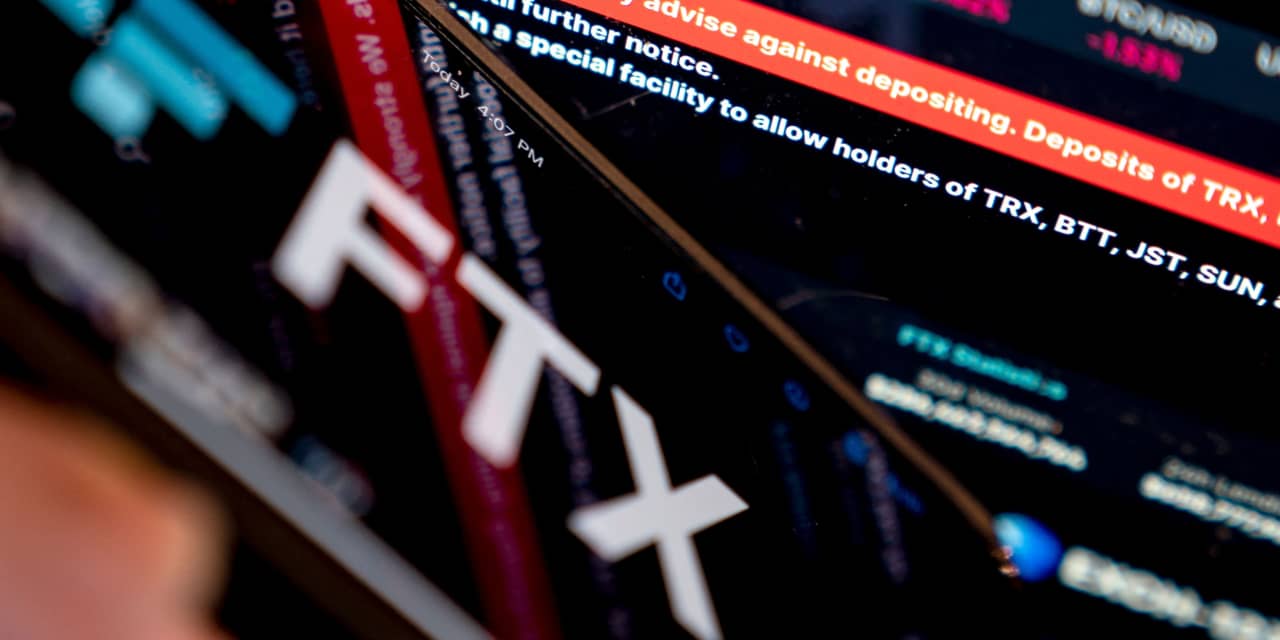 Brett Harrison, former head of FTX's US arm, distanced himself from the crypto exchange co-founded by Sam Bankman-Fried, which filed for bankruptcy in November.
Harrison, who stepped down as president of FTX US in September, wrote about his experience with the company in a 49-part Twitter thread published Tuesday. Harrison had rarely made any public comments about FTX and had been largely silent as the digital asset company erupted this fall.
Harrison said he was unaware of and did not participate in FTX's "criminal scheme," which he says was overseen by Bankman-Fried, former FTX CEO, along with the disgraced founder's inner circle.
Bankman-Fried is accused of looting billions of dollars in customer funds at FTX to support risky bets at hedge fund affiliate Alameda Research, in what prosecutors say could be one of the most brazen fraud cases in recent years. He has pleaded not guilty to all eight counts he faces from the Southern District of New York and is under house arrest at his parents' California home on $250 million bail.
Before his arrest last month, Bankman-Fried had said publicly that he never intended to defraud anyone.
Harrison did not mention in his latest tweets whether he cooperates with prosecutors or regulators.
Unlike other executives at FTX, Harrison had a traditional financial pedigree, having worked at a number of financial stores. He was once the head of trading systems technology at Jane Street and led a technical team in an area focused on exchange-traded funds at Citadel Securities.
Harrison said he stepped down from FTX.US last year as his relationship with Bankman-Fried deteriorated after months of disputes over management practices. Harrison said he called for responsible hiring practices, transparent communication between Bankman-Fried and FTX US leadership, and hiring of more experienced officers within the platform's executive ranks.
Harrison said he made a formal complaint about FTX's biggest organizational problems in April 2022, but feared being fired.
"I expressed my concern to the company in the belief that the management and organizational problems I saw were typical of growing start-ups, and that it was my role, as an experienced financial services provider, to correct them and take the next phase of unlocking the company's growth." Harrison wrote.
"I could never have imagined that behind this kind of problem – which I had seen in my career at other more mature companies and which I had not believed to be fatal to business success – was multi-billion dollar fraud," Harrison wrote.
According to Harrison, he got to know Bankman-Fried when they both worked for Jane Street, and had an impression of the latter as a "conscientious junior trader" and a "sensitive and intellectually curious person who cared about animals." However, Harrison said that in FTX's early conflict with Bankman-Fried, he saw "his utter insecurity and intransigence when his decisions were questioned, his snideness and the volatility of his temper."
"I realized he wasn't who I remembered," Harrison wrote.
Prosecutors argue that FTX was a fraud from the very beginning, with Bankman-Fried allegedly funneling customer deposits into Alameda. Bankman-Fried treated the money like his personal piggy bank, prosecutors said, and also used it to fund lavish lifestyles for him and a coterie of friends and executives.
Bankman-Fried did not respond to a request for comment for this article.
Commenting to Bloomberg about Harrison's statements via Twitter, Bankman-Fried is quoted as saying that "Brett was a great developer and understood FTX's product well."
"While I strongly disagree with much of what he said, I have no desire to argue with him publicly, nor do I feel it is my place to publicly litigate his job performance unless he gives me permission to do that.", Bankman-Fried told Bloomberg.