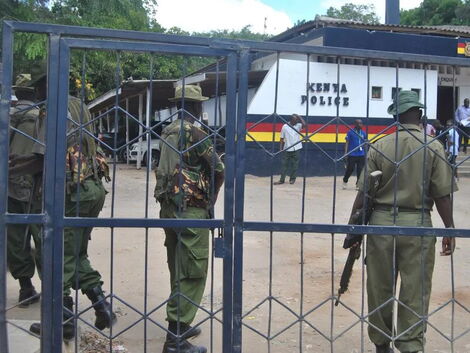 On Thursday, April 8, two former police officers were arrested in front of Nairobi's chief magistrate, Jane Kamau, for impersonation of Kisii governor James Ongwae.
The two, Kennedy Ooga Onsonga and Declarn Odongo, impersonated the governor by calling the Deputy Inspector General of Police (DIG) in charge of administrative policing, Noor Gabow.
The court heard that on March 16, 2021, Onsongo called Gabow's personal assistant posing as the governor and requested Onsongo's reinstatement.
Police officers on duty at a police station in Kenya
Deposit
The two men would present themselves later on Tuesday April 6 to the human resources office of the administrative police headquarters for an appointment.
While waiting for their appointment, it was discovered that the phone number used to call the DIG was registered in Onsongo and the case was reported to the police.
The case was then taken up by the office of the Directorate of Criminal Investigations (DCI) based in the Parliament buildings and the two were arrested and taken into police custody.
The officer investigating the case, Sergeant Daniel Koipiri, told the court more time was needed to gather the evidence.
Public prosecutor Fredrick Kimanthi added that the physical presence of the two suspects was necessary and therefore refused to allow the two to be released on bail.
"Investigations are ongoing and we have reasonable leads that the suspects may have been involved with other fugitives," Kimanthi said.
The first chief magistrate, however, released the two on bail. They were, however, ordered to submit their police department ID cards to court.
In addition, the magistrate ordered that they report to the KICC police station to assist with investigations.
Identity theft cases have increased in recent years, the most common being cases of civilians posing as police in order to steal from TBEN.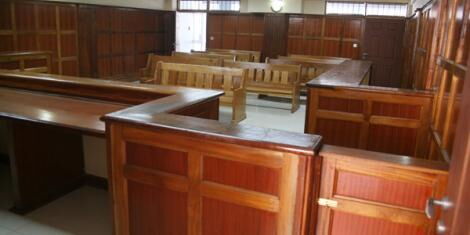 An empty courtroom