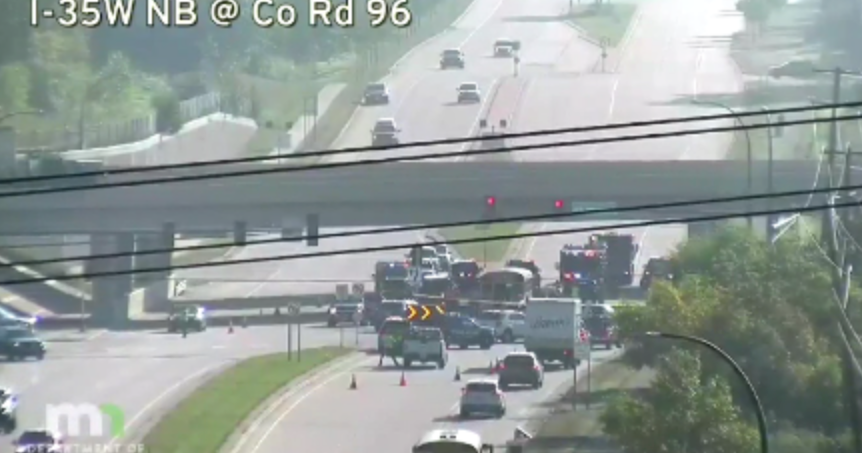 ARDEN HILLS, Minn. — Several people have been injured – some possibly seriously – after an accident involving a school bus in the northern metro Monday morning.
According to the Ramsey County Sheriff's Office, a school bus and a pickup truck collided on Highway 96 in Arden Hills, near Highway 10. There were no students on the bus at the time of the accident, the sheriff's office said.
Minnesota Department of Transportation traffic cameras captured the scene, with video showing traffic being diverted around the crash.
The sheriff's office said four people had been injured, with some possibly seriously injured. Further details have not been released.
TBEN will get updates as they come in.