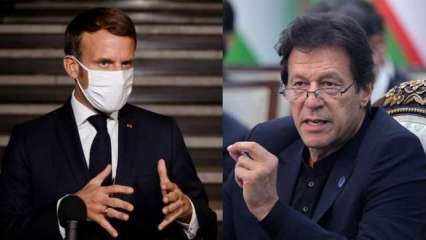 The French government has officially expressed its concerns over the "shocking" remarks made by Pakistani Minister of Human Rights Shireen Mazari to the Pakistani mission in Paris.
In a statement, the French Foreign Ministry called the remarks "insulting" and said: "These hate speeches are blatant lies, imbued with an ideology of hatred and violence. Such slander is unworthy of this level of responsibility. We reject them with the greatest of responsibility. firmness".
The concerns were raised with the Pakistani Chargé d'affaires in Paris asking Islamabad to "rectify this statement and return to the path of dialogue based on respect".
The Pakistani cabinet minister, also known as "Lady Taliban", tweeted a story, making derogatory remarks about French President Emmanuel Macron.
She said: "Macron does to Muslims what the Nazis did to Jews"
The story she shared was "fake news", the Pakistani mission in France immediately quoted it while retweeting. In fact, Marc Baréty, the French Ambassador to Pakistan had raised the issue with the Minister herself.
Several demonstrations took place in Pakistan in defense of the French government for the publication of cartoons depicting the Prophet Muhammad. The publication of cartoons has led to several terrorist attacks in France.
Earlier this month, Pakistan saw a massive protest by far-right Tehreek-e-Labbaik Pakistan blocking the road to the capital Islamabad. The protesters' demand was the expulsion of the French envoy to Pakistan.
The Pakistani National Assembly even passed a resolution recalling the Pakistani envoy to France, only to find out later that Pakistan currently does not have a full envoy to Paris.
.