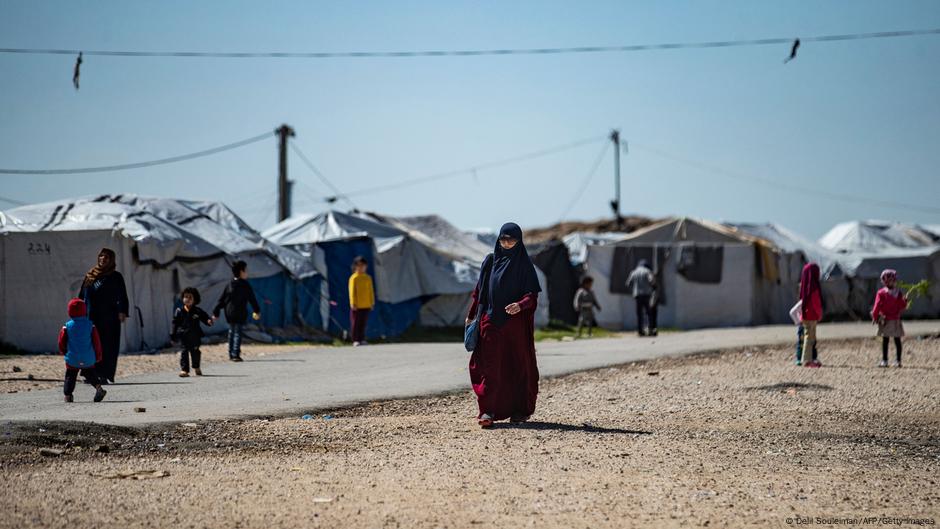 France on Tuesday repatriated 15 women and 32 children held in a detention camp in northwestern Syria as Western countries remain under humanitarian pressure to repatriate their nationals from detention camps holding people believed to be linked to militant groups such as the so-called Islamic State (IS).
The French Foreign Ministry said in a statement that the repatriated adults have been handed over to the "competent judicial authorities", while the minors have been handed over to child welfare services and will undergo medical and social monitoring.
A statement from the French Ministry of Justice and Anti-Terrorism Department added that arrest warrants were in place for seven of the repatriated women, while eight had been taken into custody.
The women are between 19 and 59 years old.
What we know about the repatriations
The 47 repatriated French nationals were all transferred from the Roj detention camp in northeastern Syria, about 15 kilometers (9 mi) away from Syria's borders with Turkey and Iraq.
According to UNICEF, the Roj camp is home to more than 2,500 people, more than half of whom are children.
For nearly a decade, thousands of people from all over the world, including European and other Western countries, flocked to northern Syria and Iraq to join "IS," which controlled swaths of land in the two countries from 2014 until its collapse in 2019. conquered.
When the so-called "Islamic caliphate" fell, "IS" supporters and relatives were taken to Kurdish prisons and detention camps in eastern Syria.
South of Roj, the larger Al-hol camp can hold more than 50,000 people, and is notorious for overcrowded, squalid conditions.
Why is repatriation controversial?
Humanitarian organizations have been pressuring countries of origin to repatriate their nationals for years in order to relieve pressure on local authorities.
Conditions in the camps have been described as appalling, mainly due to overcrowding and a lack of resources.
However, France has been particularly reluctant to bring back those who left to join "IS", with the government arguing that the return of potentially radicalized individuals poses security risks in a country that has seen many terrorist attacks in recent years experienced.
This is the third large-scale repatriation from Syrian camps by the French government. Last October, 15 women and 40 children were repatriated, preceded in July by 16 women and 35 children.
Tuesday's repatriation follows a statement from the UN Committee against Torture, which said France is in violation of UN conventions against torture by failing to repatriate its nationals from detention camps in Syria.
rmt/kb (TBEN, Reuters)