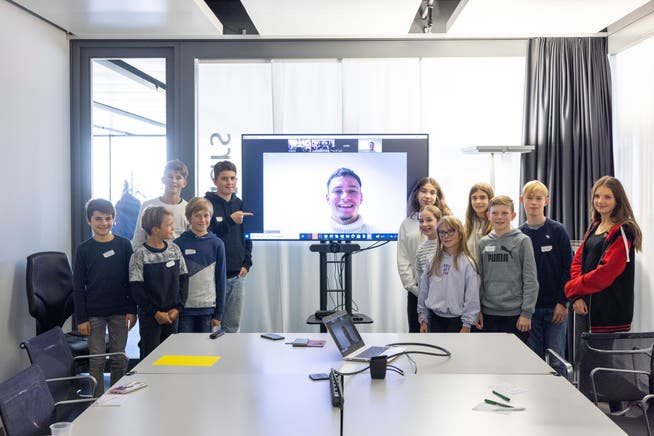 Lea and Maira explain common youth words like siu(uuu) during the future day.
Video: gue
children report

This is how we experienced the future day at CH Media: TV studio, tons of paper – and on first name terms with a national team star!
Around 50 children spent the future day at CH Media in Aarau. Ten of them write down their experiences here.
First we watched the journalists discuss the current issues. At the morning session, they discussed football, the war in Ukraine and the Federal Council elections.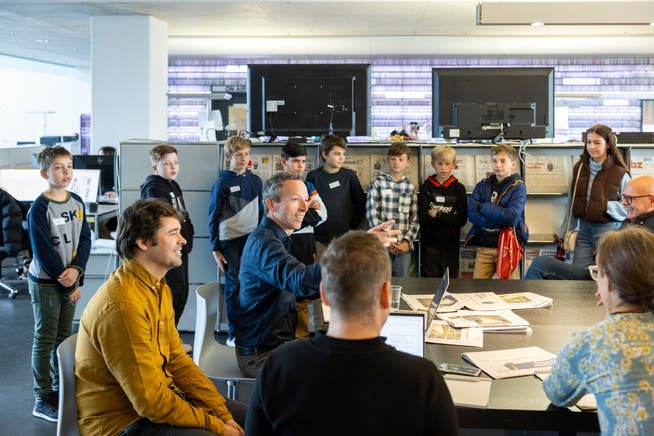 Then we split into groups. For example, we visited the people from the radio and also saw the TV studio (it's much brighter there than you think when you watch TV). What a lot of people might not know either: the TV presenters receive instructions from the director via earphones as to what they have to do next.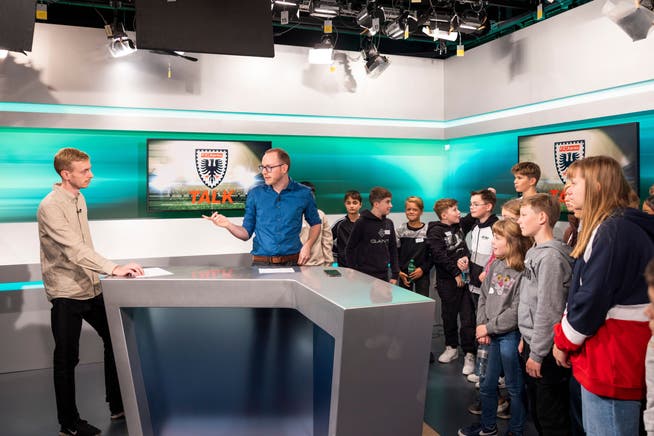 The radio host had to get up in the middle of the night, at 2:30am! At the newspaper, however, the topic session does not start until 9 a.m. We could be there. Then a video editor explained to us how to make a good post.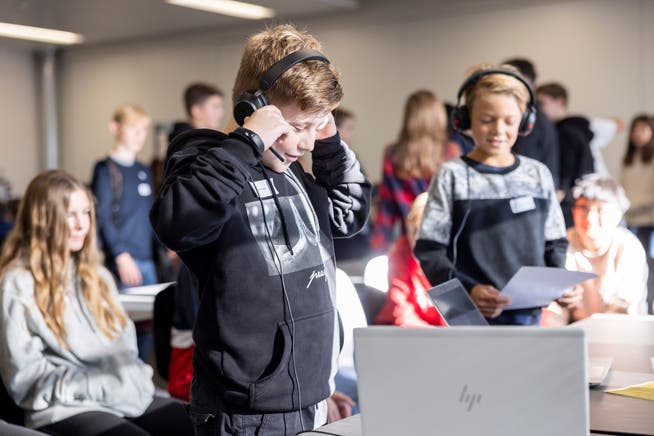 The huge amounts of paper stored in the print shop were overwhelming. Although there are a lot of supplies, they only last for four days.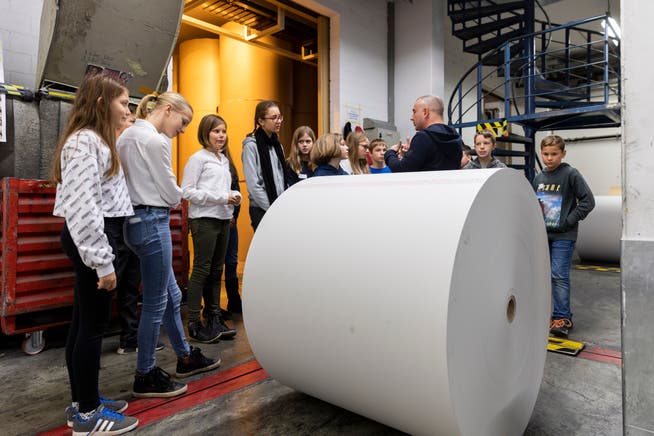 After eating pizza, we were able to do an interview with YB soccer player Fabian Rieder via zoom. He is only 20 and the youngest national player. He found out this week that he could go to Qatar and was very happy. He took a lot of time for us, answered all of our questions, and we were allowed to say "I" to him.
Creative work is important in the media industry.
Severin Bigler