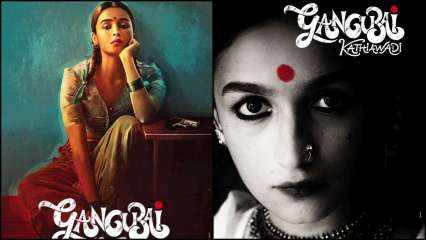 Indian filmmaker Sanjay Leela Bhansali is set to release the teaser for his highly anticipated film Alia Bhatt-starring " Gangubai Kathiawadi " for her birthday on February 24.
Sparking enthusiasm among fans for the long-awaited film, the filmmaker finally announced the release of the film's long-awaited teaser on Wednesday.
According to sources, since tomorrow marks Bhansali's birthday, the film genius has decided to surprise audiences and finally release the teaser for the film " Gangubai Kathiawadi " which is billed as his biggest project to date.
On January 1, the directors announced that the film will hit theaters this year. In a video clip shared on Instagram, the filmmaker's banner – Bhansali Productions – announced that the film will be released this year and that a release date has yet to be announced.
"Courageous, daring and ready to conquer 2021 with fire in her eyes and ferocity as her style #GangubaiKaithiawadi expects to reign in the year to come," the production house captioned.
" Gangubai Kathiawadi " was due to arrive in theaters on September 11, 2020 but was delayed due to the coronavirus pandemic.
A story, based on the book 'Mafia Queens of Mumbai' written by S. Hussain Zaidi, the film features the rise of a girl named Gangubai Kothewali, brothel owner and matriarch of Kathiawad who had no other choice than to embrace the ways of fate. and swing it in his favor.
Directed by Sanjay Leela Bhansali, "Gangubai Kathiawadi" marks the first collaboration between him and Alia. This project will also see Bhansali Productions collaborate with Pen India Limited of Jayantilal Gada.
.