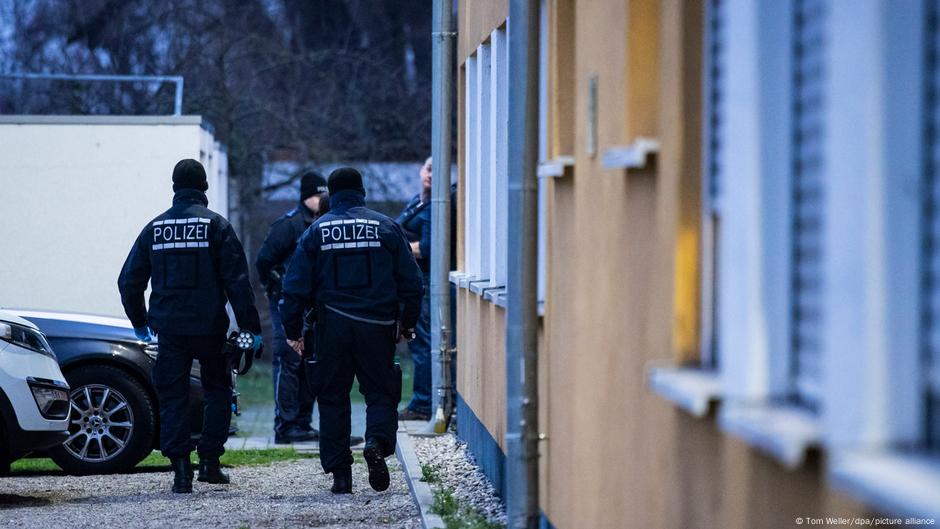 Some 150 police officers took part in raids on Tuesday morning, raiding private homes and shelters for asylum seekers in the southwestern state of Baden-Württemberg.
Officers said they seized amphetamines, marijuana and cocaine during the raids, which aimed to break up a large-scale operation selling drugs from accommodation for asylum seekers.
What we know so far
The raids took place before dawn in the spa town of Baden-Baden and the Rastatt region, near Germany's Black Forest and the French border. The quantities of drugs seized were initially not disclosed.
A spokesman for Baden-Baden's public prosecutor said authorities had become aware of the shelters as a source of supplies after questioning suspects detained for possession.
"We have established that people have entered the shelters and come out again with drugs," says the prosecutor.
He explained that investigators had identified 10 suspected dealers, including a woman who had large amounts of drugs seized, and had apprehended some of them.
Special operations forces were deployed in the raids alongside detectives, as some suspects have been linked to violent crimes in the past.
Police in the city of Offenburg said the suspects included German, Italian, Gambian, Nigerian and Egyptian nationals.
They said the suspects had been identified in secret investigations that lasted several months.
rc/nm (TBEN, Reuters)
While you're here: Every Tuesday, TBEN editors round up what's happening in German politics and society. You can sign up for the Berlin Briefing weekly email newsletter here.