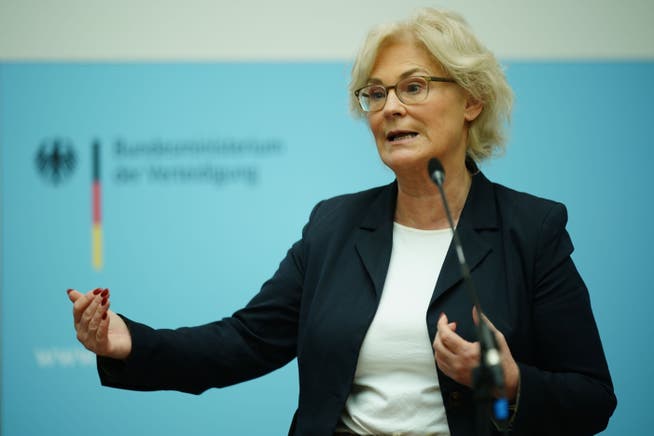 media reports

German Defense Minister Christine Lambrecht is said to be about to resign
Defense Minister Lambrecht in Berlin has been under criticism for months. Now there are increasing indications that the SPD politician is considering resigning.
According to media reports, there are indications of an impending change at the top of the German Defense Ministry. The "Bild" newspaper, the "Süddeutsche Zeitung" and "ntv" reported on Friday evening that Minister Christine Lambrecht (SPD) wanted to resign. However, there was no confirmation from the Berlin Ministry of Defense in the evening at the request of the German Press Agency. A spokesman said these were rumors with no comment.
However, the dpa received indications from several sources that Lambrecht could decide on the office in the coming week.
Spokesmen for the federal government and SPD did not want to comment on the reports. The SPD politician Lambrecht has been criticized for months, most recently because of a New Year's message that was spread on Instagram, in which she spoke about the Ukraine war accompanied by New Year's fireworks.
Opposition calls for Lambrecht's resignation
The opposition Union has repeatedly called for Lambrecht's resignation. Critics accused her of the sluggish start of procurement for the Bundeswehr or a lack of expertise, but also her appearance in public. A photo of her son traveling in a Bundeswehr helicopter made negative headlines.
In mid-December, Chancellor Olaf Scholz (SPD) defended his defense minister against criticism. "The Bundeswehr has a first-class defense minister," Scholz told the Süddeutsche Zeitung at the time. "I can only wonder about some of the criticism." It is now a question of strengthening the Bundeswehr in the long term and reliably equipping it with weapons and ammunition.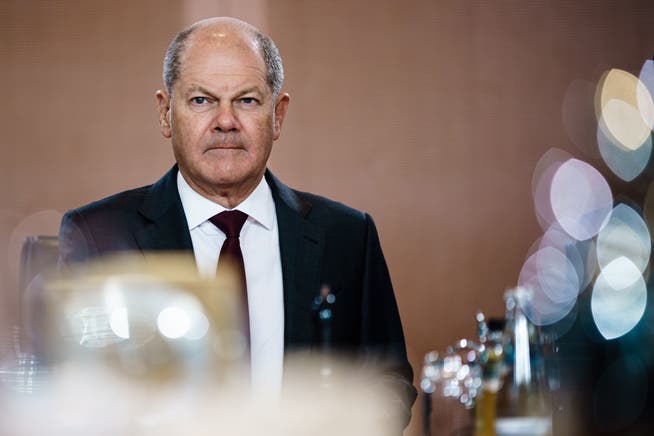 The defense policy spokesman for the Union faction, Florian Hahn, welcomed Lambrecht's possible resignation as a "positive prospect" for the Bundeswehr. "I would have the greatest respect for such a step," said the CSU politician to the newspapers of the Funke media group. "That would be a conciliatory conclusion and a positive outlook for our Bundeswehr."
Majority of Germans are in favor of resignation
According to a survey, the majority of Germans support Lambrecht's resignation. This emerged from the ZDF "Politbarometer" published on Friday. According to this, 60 percent of those surveyed were in favor of the minister resigning; 25 percent opposed it. Even within the SPD, 50 percent were in favor of resigning; 38 percent were in favor of staying in office.
Lambrecht took over the Ministry of Defense with the start of the traffic light government in December 2021. Previously, she had been Federal Minister of Justice in the last cabinet of Angela Merkel (CDU), after the resignation of Franziska Giffey she had also headed the Ministry of Family Affairs. (dpa)