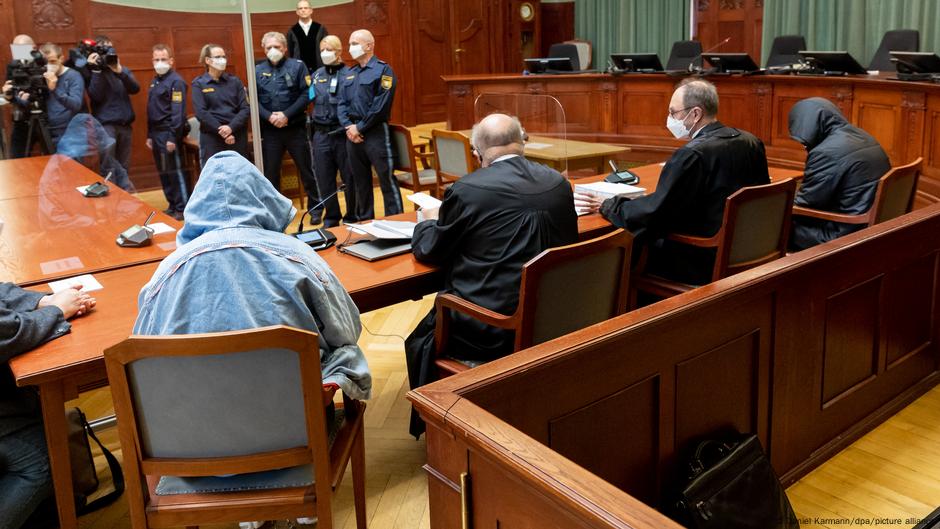 A court in the southern German city of Bayreuth on Monday sentenced a 19-year-old man to 13 years and six months in prison for stabbing his girlfriend's parents to death early last year.
The now 17-year-old eldest daughter of the murdered couple, who were both doctors, was also sentenced to nine years and six months in prison. She was found to have assisted in the murder in the village of Mistelbach, near Bayreuth in Bavaria.
The daughter is said to have participated in planning the murders and prevented her siblings from intervening or alerting the police while the stabbings were taking place.
Defense lawyers had asked for her acquittal, saying there was no evidence of her complicity in the crime.
Both defendants were sentenced under juvenile law and the trial took place largely without any public presence due to their age at the time of the facts.
What happened in Mistelbach?
The two murder victims, a man aged 51 and his wife, aged 47, were found dead by police who had been alerted by neighbors after screams were heard from inside the house.
The couple lived in the house with their four children, all under the age of 18.
The man who has now been convicted of the murder reported to the police after the murders.
tj/rc (dpa, TBEN)