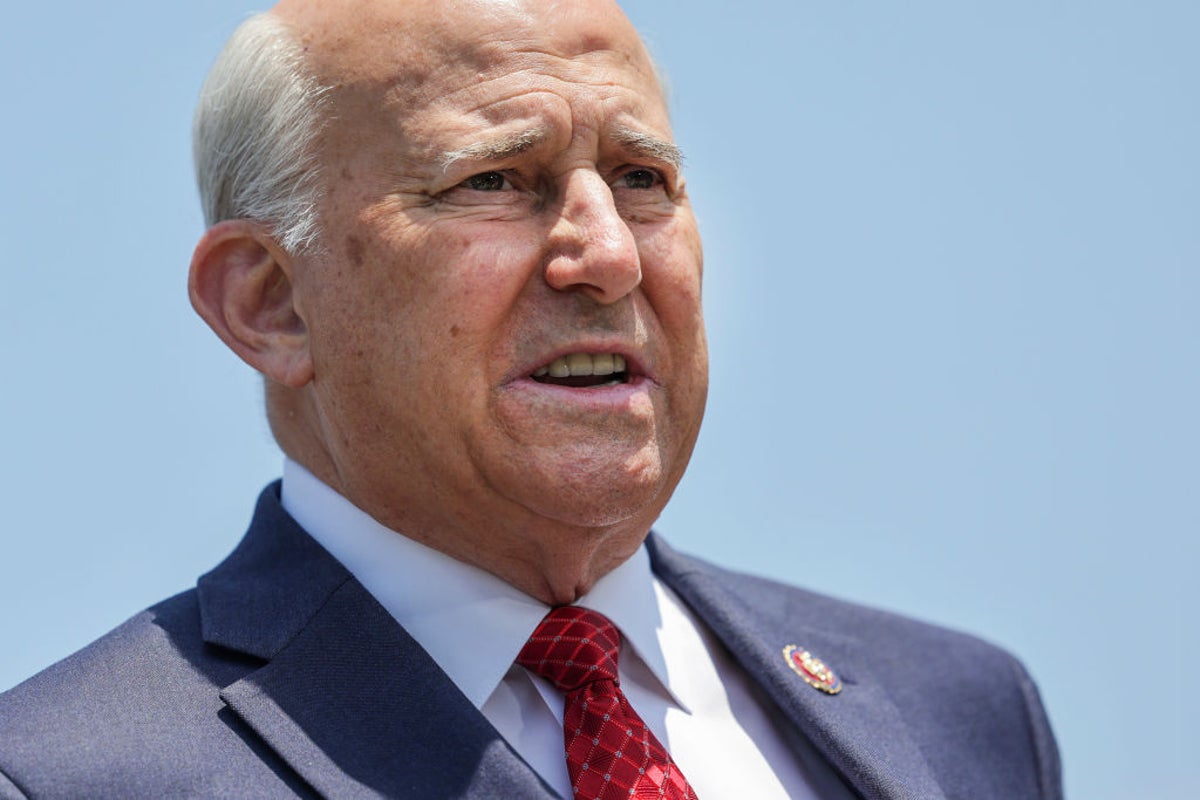 A Republican congressman from Texas donated a flag previously flown over the United States Capitol to a convicted participant in the violent attack on that same institution.
Louis Gohmert, a far-right representative who previously helped spread Donald Trump's lies about the 2020 election, called Dr. Simone Gold a "political prisoner" despite her relatively lenient sentence and admitted she had participated in the riots. Gold pleaded guilty to taking part in the riot earlier this year and was sentenced to 60 days in prison for entering a restricted area.
Her sentence was much lighter than that of other participants who had fought with police officers or committed vandalism.
But Mr Gohmert nevertheless claimed she had been treated unfairly in a statement his office released Friday.
"Dr. Gold is a patriot and an American hero. In the early days of the COVID-19 pandemic, she exposed the world to life-saving early treatment options that undoubtedly saved many lives. Tragically, her sound medical advice was brutally attacked and suppressed by corrupt media imprisoned by pharmaceutical companies with a clear financial agenda," he said in the press release.
According to his office statement, Mr. Gohmert greeted her on her release from federal prison and "handed her a flag to be flown over the U.S. Capitol to commemorate her invaluable work and contributions to public health, medical freedom, and our God-given state." given constitutional rights".
Gold has long been a purveyor of misinformation about Covid-19 and has questioned the effectiveness of vaccines against the virus, despite clear evidence that the shots are extremely effective in preventing dangerous symptoms of the disease. She won over allies from the far right during the early days of the pandemic for her anti-vaccine activism.
"I am honored to receive this recognition from Congressman Gohmert, a true believer in freedom and a fierce defender of our constitutional rights," Gold said on Twitter.