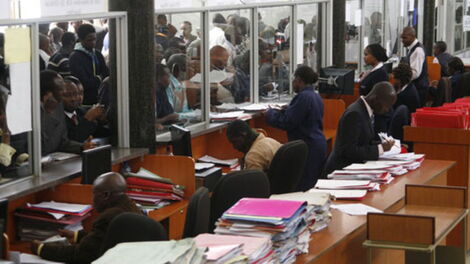 The government announced that at least 122 companies across the country will be wound up just days after announcing that the economy is expected to grow at 6.2 percent.
In a Friday, January 20, newspaper report, the clerk of companies, Joyce Koech, noted that the companies in question will seize their operations.
"Pursuant to section 897(4) of the Companies Act, 2015, notice is given for the information of the general public that the following companies have been dissolved and their names struck from the register of companies, with effect from the date of publication of this notice: ," read part of the notice.
Registrar of companies offices in Nairobi.
File
The companies were active in various industries, including manufacturing, investment, travel, supply, etc.
Some of the companies named in the notice include Anakolo Limited, Africa-China Culture and Art Limited, Access Renewables Limited, Fibu Safaris, Hms Africa Limited, Opticals Limited, and Mama Ross Coffee Factory Limited, among others.
However, Koech did not disclose why the companies were dissolved.
Under the Companies Act, there are several circumstances that can lead to the dissolution of a company, including where the directors of the company or a majority of the directors have applied to the Registrar for the company to be struck off the register.
Also, when a company is not continuing its business or not in operation and when the Registrar is fully satisfied that the business of the company is completely closed and in liquidation.
However, in most cases, companies ask for deregistration when their operations are hampered by the cost of living – which is strange in 2023, especially since the state announced that the economy is expected to grow as a result of reduced borrowing. This was attributed to the reduced pandemic effects.
According to the Treasury, the managed and metered loans have stabilized the economy and eased the debt burden for TBEN.
The new administration under President William Ruto is focused on reducing the amount borrowed to fund the country's numerous development projects.
"We want to cut the budget by Ksh300 billion and going forward we will not borrow to finance recurring expenses because it is not right, prudent or sustainable," Ruto announced on September 22, 2022.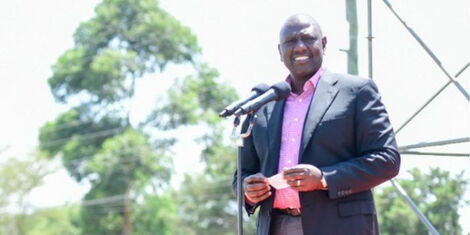 President William Ruto addresses congregation members at a thanksgiving service in Bomet on January 15, 2023.
William Ruth