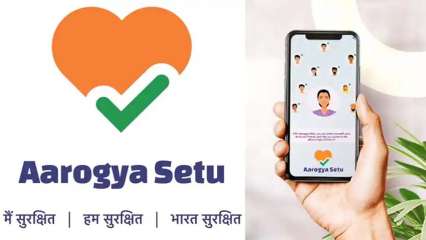 The Ministry of Electronics and Information Technology on Friday released the backend code for the Aarogya Setu app in the open domain that will help people understand how the COVID-19 contact tracing app works and eliminate all apprehensions related to confidentiality and security.
This government decision will help people understand how the app works as well as its privacy and security policies.
The source code for the Android and iOS versions was released earlier and the source code for the backend is also released in accordance with the policy of the Indian government to share all code repositories with the developer community.
"Publishing the backend code will help people understand the full functionality of the application. This will dispel any doubts they have about the privacy and security of their data, " a MeitY official explained.
MeitY published the backend code of Aarogya Setu on the OpenForge platform set up by the government to promote the sharing and reuse of source codes for e-governance applications.
The Ministry of Electronics and Informatics said in a statement that Aarogya Setu has proven to be very helpful in India's fight against COVID19 and the release of the source code of the Aarogya Setu app is a not in the direction of reaffirming the government's commitment to full transparency.
Aarogya Setu was launched by the Government of India on April 2 with the active participation of the best minds from Indian industry, academia and government working around the clock to create a robust, scalable and secure application, he said. declared.
The application is now maintained and supported by the National Informatics Center (NIC).
The app aims to help people identify Bluetooth contacts of users who are COVID-19 positive and issue alerts to help people stay safe.
The Aarogya Setu ITIHAS interface with location data has helped identify emerging hot spots where proactive measures have been taken by health authorities and administration to contain the spread of the virus, he added.
.