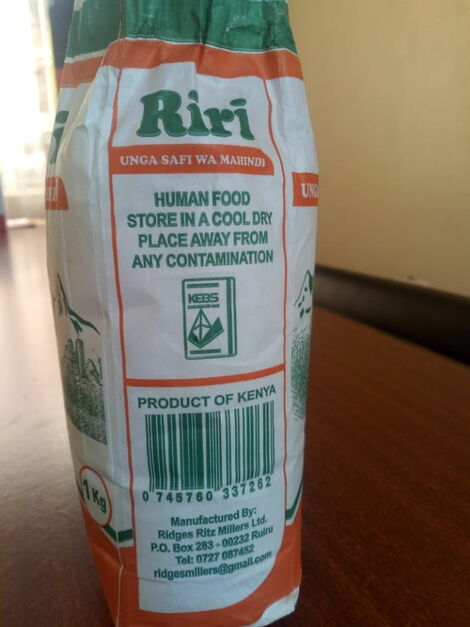 Kenya's Bureau of Standards seized a brand of maize flour on the market stating that it did not have a certification mark – and therefore unfit for consumption.
In a statement made public, KEBS said it had banned Riri cornmeal in Makuyu, Gatundu because the product had not been certified for consumption.
KEBS is looking for manufacturers who continue to produce and sell uncertified products.
Riri corn flour seized by KEBS in Makuyu, Gatundu County
Twitter
In 2020, KEBS took aim at budget sifted corn flour from the K Matt supermarket in Nyeri County for allegedly making and marketing the product without a valid permit.
Many other manufacturers of products like sugar, especially supermarkets, have in the past been put on the same footing.
According to KEBS, by authenticating standard brands, we are assured of the quality of a product, and that they have gone through certification processes, thus facilitating the identification of fake products.
KEBS urged TBEN to be vigilant and report any product sold without a certification mark.
The Standardization Mark Permit (SM), which is a mandatory requirement for placing goods in the Kenyan market, is issued to manufacturers for products that have been verified for compliance with established standards.
"Under the revised SM regime, manufacturers will be issued a license valid for two years instead of one year as was the case. Manufacturers will also be able to request and pay for the SM permit online.
In addition, the SM permit will also be prepared and transmitted electronically. This will save time and reduce costs associated with manual applications, "said Bernard Njiraini, CEO of KEBS.
In June 2020, KEBS revised the standardization mark in a program to improve efficiency and improve the ease of doing business in Kenya.
The office also hoped to address challenges such as delays in processing SM permits that have forced manufacturers to lose business opportunities and underproduce materials.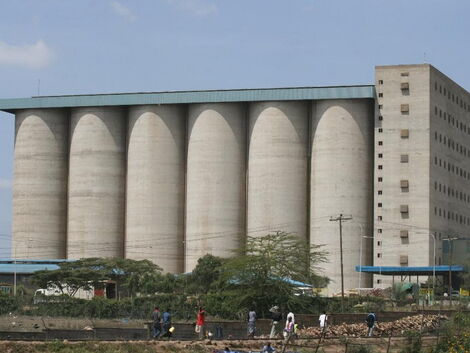 Kenya National Cereals and Produce Board offices.
Twitter