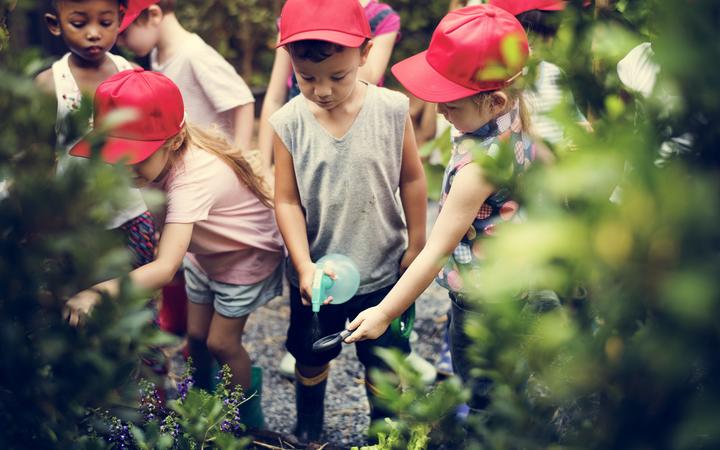 The latest funding round for the Otago Participatory Science Platform (PSP) opens on Monday.
Billed as core funding for communities for the scientific research that matters to them, the Otago PSP has funded 44 full projects and 22 seed projects since 2015.
In 2015, the government launched the participatory science pilot program in three areas – Otago, Taranaki and South Auckland – investing $ 100,000 to fund projects designed and managed by community groups, families or schools.
Schools, community groups, marae and rūnanga could request up to $ 20,000 to answer their research question.
"Otago PSP is research driven, grassroots issues that the community really cares about," said platform coordinator Dr Claire Concannon.
Suppose you are concerned about how your area will be affected by climate change, or you want to investigate the Mātauraka Māori around mahika kai. We can help match an interested community group such as a school, a group volunteers or a rūnaka with a scientist or a science team, and together they can rise to the challenge. "
Successful projects must address a research question that matters to the local audience; researchers and the community should work side by side to develop and execute the project; and the project should actively share the results of its research as widely as possible. The community group or its scientific partners can apply for funding.
Vision 2020, a collaboration between Tahuna Middle School and Otago Polytechnic School of Occupational Therapy, was one such project, said project coordinator Professor Mary Butler.
Working together, students and scientists developed a peer-to-peer vision screening tool for use in the classroom.
By testing it in their own classrooms, students determined who in their class had vision problems and were unaware, as well as classmates with glasses who were reluctant to wear them. Students with vision problems were then asked to see an optometrist.
"Vision 2020 is a community-led science project that has been so successful that we could potentially use the New Zealand Peer Vision Screening Tool to support or complement free testing nationwide." provided by the Ministry of Health. Ideally, we want to make sure that not the child who needs glasses does without them, "said Professor Butler.
Another project, new for Otago PSP this year, was Soil Your Undies Otago, which studied soil health using earthworms, dung beetles, and cotton digestion (in the form of underwear) as biological indicators. health.
The project captured the imaginations of schools in Eastern and Northern Otago and the community groups involved.
"This project is the first of its kind in New Zealand," said Bridget McNally, responsible for sustainable land management engagement at North Otago.
"Kids love the idea of ​​burying the underwear in the earth for two months before digging it up to see what happened to them – the more degraded and worn out, the better the health of the soil. create a local map of our soils. "
The previous round of funding ended on March 10.
People have also been encouraged to get in touch anytime of the year, even if they only had a preliminary idea, as they can access up to $ 2,000 in seed funding to develop the idea into a ready project plan.
Interested groups should visit www.scienceintoaction.nz or e-mail Dr Concannon via [email protected] for more information.
.