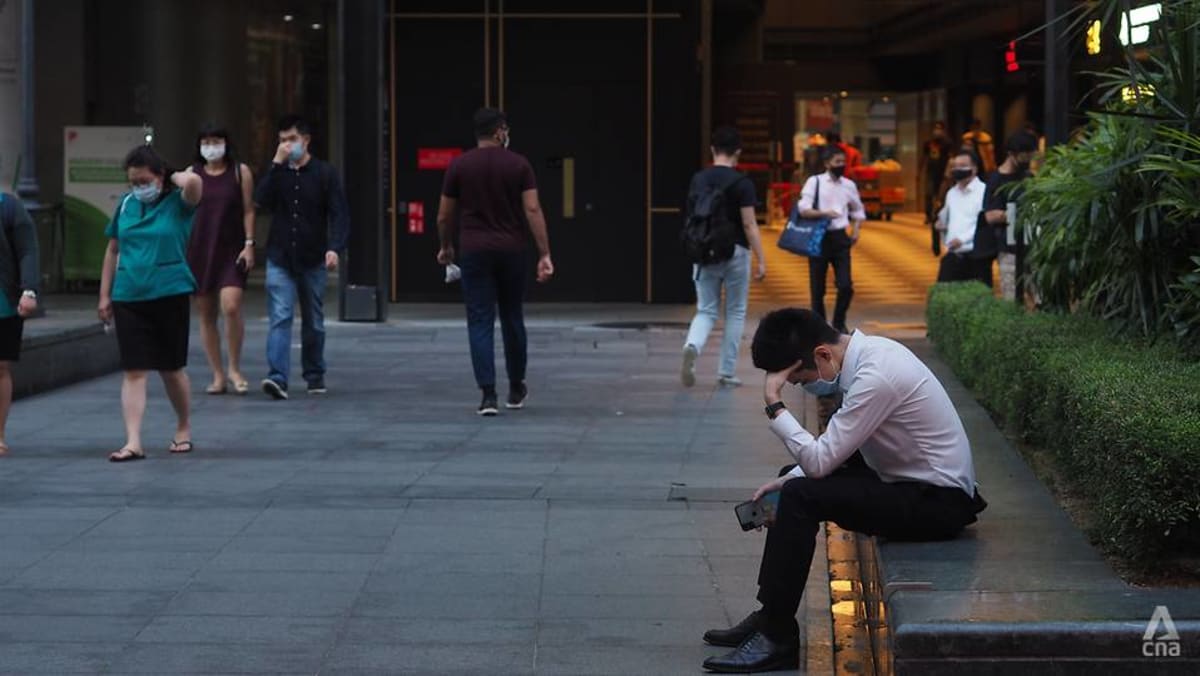 Ms. Tay Jin Li, head of product and proposal management for AIA Singapore, said more and more people are realizing that mental health issues are legitimate health issues.
She attributed this to the focus on mental well-being through media coverage, the efforts of the public and private sectors to de-stigmatize the topic and the greater number of people talking about it on online platforms.
"By taking the first step in providing coverage for mental health, we hope to encourage more members of our society to recognize these conditions as legitimate health conditions that require treatment and support."
MATERNITY PROTECTION WITH MENTAL HEALTH COVER
Two other insurers TBEN spoke with did not have policies with mental health coverage for the general population, but offered such plans for pregnant women.
Manulife's ReadyMummy pays 10 percent of the sum insured for psychotherapy treatment when the mother is diagnosed with major depressive disorder or generalized anxiety disorder.
A spokesperson for the insurer said the underwriting rate of the policy had increased since its launch in July 2019, with the average number of monthly claims increasing by 60% last year.
Prudential Singapore has also noted "steady demand" for its PRUMum policy since its launch in November 2019.
The four-year, single-premium temporary protection plan covers psychological consultations and pays 5 percent of the sum insured for a diagnosis of postpartum depression.
Prudential said it is also offering corporate clients the option of including coverage for clinical psychologists and psychiatric treatments in its personalized plans under group insurance plans.
These plans may include a helpline and an employee health and wellness program with activities such as fitness, nutrition and mental wellness workshops, as well as health assessments. and quizzes.
Other insurers have refused to share the underwriting rate of their policies with mental health coverage, but said they offer a series of such policies.
Great Eastern said it offers three plans that include mental health coverage. The GREAT CareShield benefit provides clients with an up-front lump sum payment for mental health issues that prevent them from performing at least one activity of daily living, such as dressing and eating.
The Pay Assure plan covers clients who are unable to work in their current job due to illness, which includes mental illness or injury. The GREAT Family Care plan allows clients to add an endorsement for their parents to cover conditions such as severe dementia and Alzheimer's disease without medical underwriting.
Income has two plans: the Lady 360 term life insurance plan and a mental benefits rider to her Star Secure life insurance plan.
The Lady 360 plan includes an outpatient psychiatric benefit that provides a payout if the insured is diagnosed with major depressive disorder or anxiety disorder after a "traumatic life event". The Mental Benefit Rider pays for diagnoses of major depressive disorder, schizophrenia, bipolar disorder and obsessive-compulsive disorder before age 75 and Gilles de la Tourette syndrome before age 21.
.