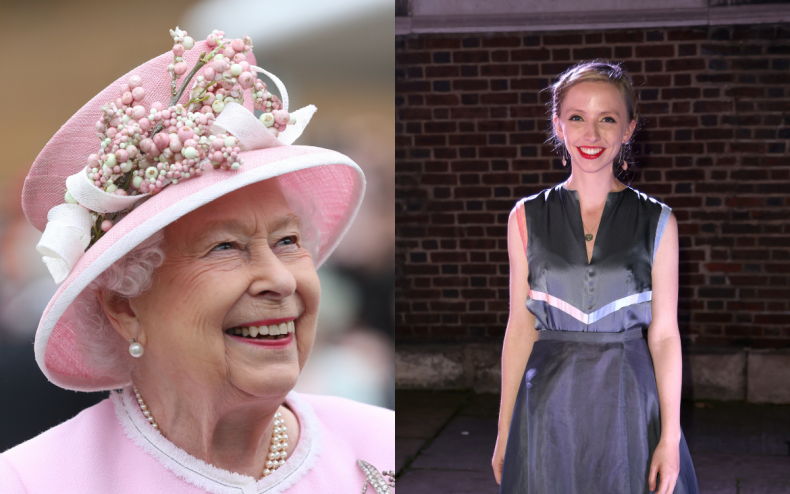 A musician has shared footage of the moment she was joined by an unknown railway worker with a stunning voice for a spectacular impromptu tribute to the Queen at a central London station.
World-renowned organist Anna Lapwood took to Twitter with a video of the magical performance, which took place Sunday night at London Bridge Station.
The station is one of many in the British capital with pianos or organs that are free to play for passing visitors.
According to Lapwood's tweet, which has been retweeted more than 15,000 times and liked more than 115,000 times, she "spontaneously stopped by the London Bridge organ to play a few pieces for the Queen."
While playing there, she said she ran into an employee who made a very special request. "This nice guard, Marcella, asked if I could play 'Lascia ch'io pianga'. Turns out she was trained as a singer!" Lapwood wrote.
Lapwood said the combination of the organ and Marcella's voice quickly attracted a crowd, and the performance earned the couple applause at the close from those watching.
"We ended up doing a whole bunch of duets and it was pure joy," she said.
Lapwood's video drew a similar response on social media, with viewers moving to tears, describing the footage of the performance as "beautiful" and "extraordinary" among other things.
While the face of Marcella, the mysterious soprano, is largely obscured in the video, due to the camera's positioning, Lapwood's awe-inspiring reaction can be seen when she first heard her voice.
At the time of writing, Lapwood's video has been viewed more than 3.5 million times, but it's not the only footage of the performance.
A second video, filmed from a different angle, was also shared on Twitter by Rosie Brookswho praised the couple's unique tribute to the late monarch.
She wrote alongside the images: "How incredibly beautiful to turn around the corner from London Bridge station to discover @annalapwood and unknown soprano delighting everyone with a bit of 'Lascia ch'io pianga'."
That video has been viewed more than 300,000 times, with more than 1,000 retweets and 7,5,000 likes.
A third Twitter user, Owen Anslow, too posted a clip of Marcella and Lapwood's performance online.
The impromptu performance is one of a plethora of heartfelt tributes to Queen Elizabeth II, who died Thursday at the age of 96.
Oscar winner Olivia Colman, who previously played the monarch in The crownwas among those to pay her respects as mourners in London have been asked to stop leaving marmalade sandwiches in tribute to the Queen.
News week has contacted Lapwood and Brooks for comment.