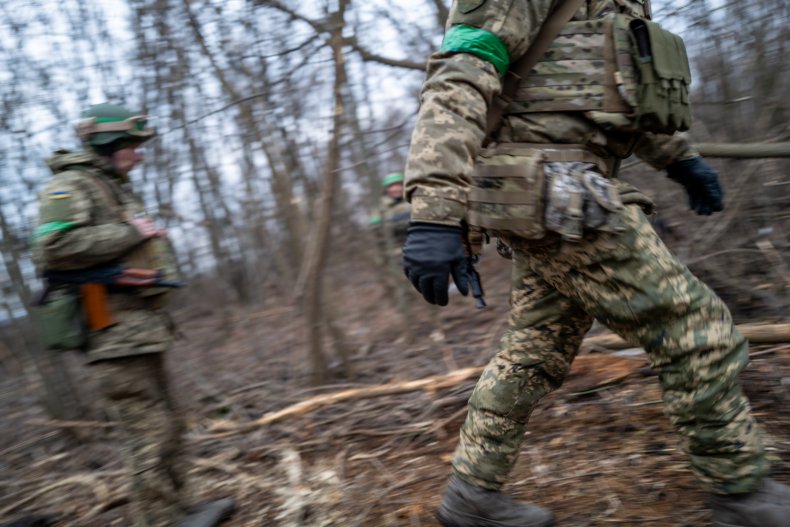 A guest on Russian state television has expressed an opinion not often heard on air in his country.
Wednesday's current affairs program Mesto Vstrechi (Meeting Place) on the NTV channel discussed the latest situation in Ukraine, a clip of which was tweeted by Ukrainian adviser for internal affairs Anton Gerashchenko.
The title of the studio screen "winter of fear" outlined the theme of the show in which the guests discussed whether Kiev is preparing for an offensive, whether to make military service mandatory for Russian officials and the fate of Duma deputies on the front lines.
Boris Nadezhdin, an opposition politician and Moscow municipal secretary who has opposed the invasion of Ukraine, then gave his opinion.
"Certainly the personal courage and heroism of Russian MPs and officers absolutely does not justify the fact that the special military operation was a disastrous mistake and that it is a pointless situation that has led the country to a dead end," Nadezhdin said, according to a transcript at the clip.
The image on the screen described Nadezhdin as the president of the Institute of Regional Projects and Law. He said that while there was "courage" on display, "at the front the other story is the catastrophic mistake of the political leaders."
Commenting on his tweet, Gerashchenko wrote that the "'special military operation' was a disastrous mistake and it is a pointless situation that has led the country to a dead end." Are they trying to tell the Russian people something?"
Nadezhdin was an ally of opposition leader Boris Nemtsov who was assassinated in front of the Kremlin in 2015. He has previously criticized Russia's actions in Ukraine and called for peace talks to end the war.
Separately, Kremlin spokesman Dmitry Peskov responded on Thursday to reports that the US could assist Kiev in carrying out attacks on Crimea. It follows one New York Times report suggests the Biden administration was open to the idea of ​​Kiev targeting the peninsula that Moscow illegally annexed in 2014.
"This means that the conflict is being taken to a new level that does not bode well for European security," Peskov said, adding that such attacks would be "extremely dangerous".
Peskov also said the sooner Kiev accepts the Kremlin's demands, the sooner the conflict will end and Moscow will "one way or another" achieve its goals in Ukraine, Reuters reported.
Ukrainian President Volodymyr Zelensky has drawn up a 10-point peace plan to end the war, starting with the withdrawal of troops from Russia's occupied parts of Ukraine. Moscow has said it is open to negotiations but has not publicly disclosed the details of its negotiating stance.
Ukraine's allies will meet Friday at the US airbase in Ramstein, Germany, amid calls for Berlin to allow delivery of German-made Leopard 2 tanks to Ukraine.