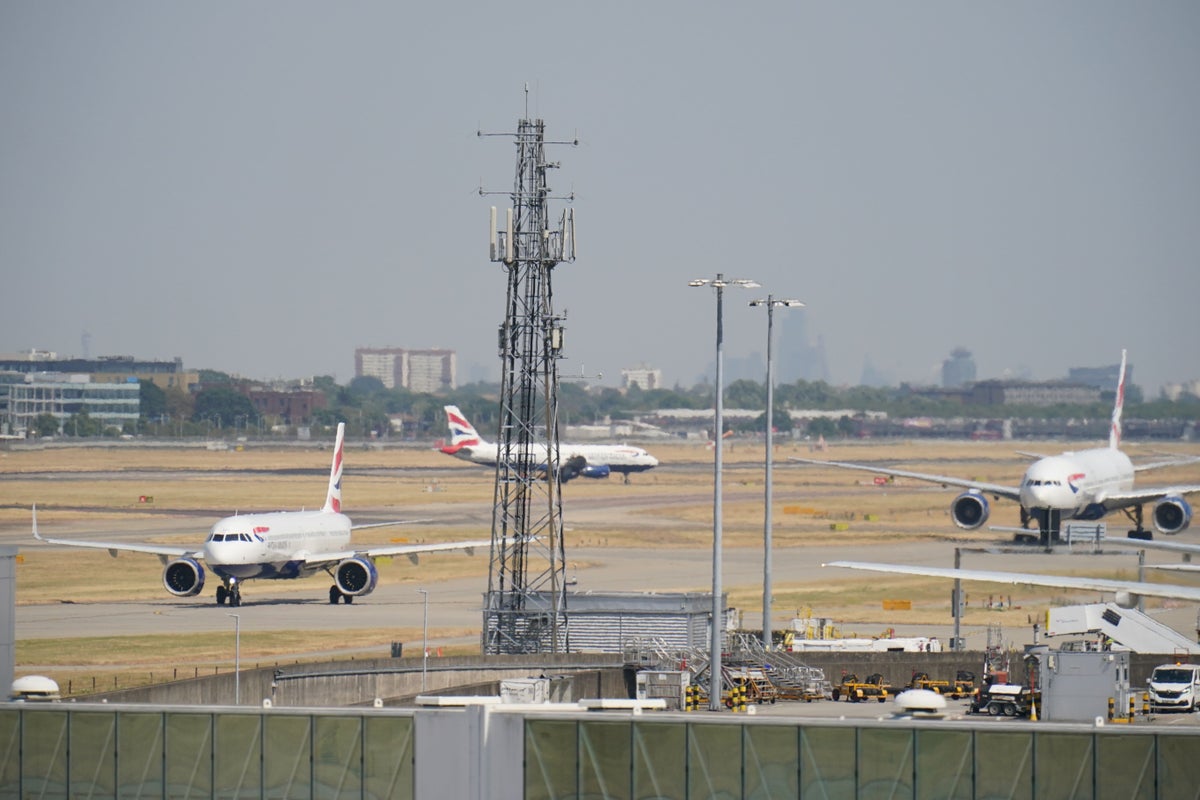 More than 12,000 British Airways passengers are canceled as flights from Heathrow airport are grounded due to freezing fog.
More than 80 BA flights have been grounded on the first day of the working week. The "flow rate" of arrivals has been reduced due to fog at the UK's busiest airport, which is also battling severe cold – with temperatures reaching minus 8C.
Links with Amsterdam, Edinburgh, Milan Malpensa, Paris CDG and Stockholm see multiple cancellations. One long-haul flight, to Miami, has been grounded due to weather.
At least 70 British Airways flights were canceled on Sunday due to fog at Heathrow.
At least 20 outbound departures to domestic and European destinations were scrapped, with corresponding inbound flights canceled on Monday morning.
Some Sunday flights to London are heavily delayed, with arrivals from Bologna, Larnaca, Madrid and Warsaw being at least 14 hours late.
A British Airways spokesman said: "As with other airlines, our schedule has been affected by fog across London today.
"We apologize to customers and are doing everything we can to get them up and running as quickly as possible.
"We recommend customers check ba.com for the latest flight information."
In England, a yellow warning applies on Monday for freezing fog in Yorkshire, the south east and the Midlands.
Visibility could drop to 50 meters and forecasters have warned of an increased risk of accidents or injuries. Drivers have been told they should probably expect slower travel times.
Some are now concerned that Britain could face an extended spell of cold weather in February as a polar vortex forms.
This weather phenomenon was partly responsible for the Beast from the East that hit Britain in late February and early March 2018. It also contributed to the December 2010 Big Freeze.
Britain could experience even more extreme weather due to a rare phenomenon known as sudden stratospheric warming, which would send large volumes of cold low polar air over the UK.
Well speaking TBEN The Met Office suggested that such forecasts should be treated with caution.
"We are seeing temperatures above normal in the northern half of the UK for the next week and will remain so until about Thursday.
"In the south we are still on the rather cold side, but I think there will be some more clouds in the coming days. The nights probably won't be as cold as they used to be," said Craig Snell, senior operational meteorologist at the Met Office.
Referring to the sudden warming of the stratosphere, Mr Snell said: "It's too early to say, one whether we will have stratospheric warming, two how much that warming would be in the stratosphere, and three how that affects the UK . Unfortunately, we won't know that until February."