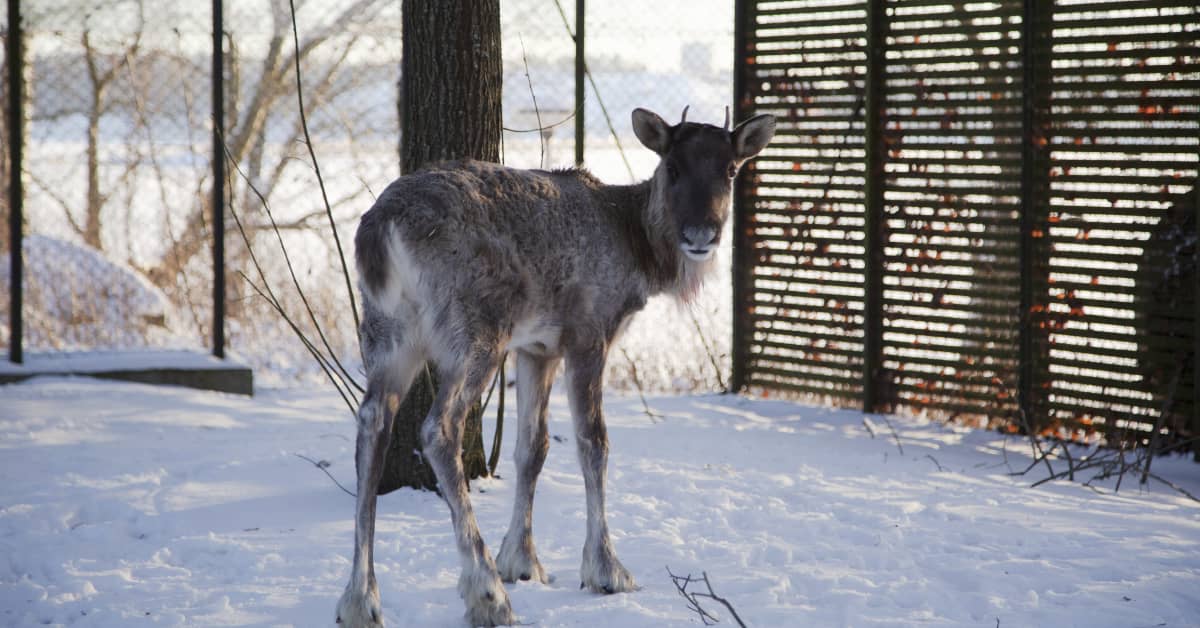 In early January, the runaway resident of the capital's Haaga neighborhood was shocked before being caught by the police a day later.
The young forest reindeer that roamed Helsinki in January has been released back into the wild as part of a species reindeertion program by state forestry organization Metsähallitus' Wildlife Services.
The runaway residents of the capital's Haaga neighborhood were shocked in early January, before being caught by police a day later and taken to Korkeasaari Zoo.
It took several weeks to identify it as a rare Finnish forest reindeer, distinct from the semi-domesticated reindeer of Lapland. Vets described the animal as tired and thin after a long, mysterious odyssey.
The Metsähallitus reintroduction program, which started five years ago, has now been completed. One of the main objectives of the project is to return the forest reindeer to its former habitat in western Finland.
A total of 81 animals have been released over the course of the project, either in the Seitseminen National Park in Pirkanmaa or in the Lauhanvuori National Park in South Ostrobothnia. The parks now each have a population of 40-50 forest reindeer.
"Most forest reindeer made an easy transition to their new life stages, but three years ago we had to seriously lure a cautious old reindeer and its calves, which had been caught in the wild," said Metsähallitus' Milla Niemic.
Several forest reindeer have already been spotted along the unpaved roads around Seitseminen.
"If you're patient enough to stay in the area for an extended period of time, it's quite possible to see a reindeer," Niemi said.
Satellite tags or GPS trackers have been fitted to some reindeer that have been released into the wild. A majority of the animals are also tagged with brightly colored ear tags, using color combinations that allow for individual identification.
By doing this, the reindeer's future movements and survival can be determined.
The Finnish forest reindeer, Rangifer tarandus tarandus, is a rare subspecies of reindeer native to Finland, different from the domesticated reindeer commonly found in Lapland.