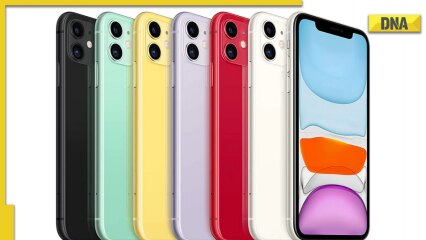 Buying or using an iPhone is a status symbol. Everyone wants to be the one to use the iPhone and enjoy its benefits, but the price range of the iPhone is so high that it is difficult for the masses to afford it. The latest iPhone 14 Pro Max costs a whopping Rs 1,50,000. This amount is equivalent to some people's savings, so buying an iPhone becomes difficult.
But do not worry. Today we will tell you about some of the ways that you can buy a cheap iPhone at a relatively discounted rate.
Buying a Cheap iPhone: Top Tips to Help You Save Money

Choose the SE model

The flagship iPhone device is coming at an exorbitant pace, but the iPhone SE model launched by Apple is supposed to be a budget-friendly smartphone. It's a great device to start your journey into the Apple ecosystem and enjoy all the benefits of an iPhone at a discounted rate.
READ | Apple iPhone 14 available for Rs 46,990 on Flipkart after Rs 32,901 discount, check details

Choose an older model

It's great to be able to buy the latest launched iPhone, but if your budget is limited, go for an older model of iPhone. This will help you enjoy the iPhone with not much performance difference.
Buy during a sale

Save money by buying an iPhone during a sale. Various online platforms like Amazon, Flipkart, etc. offer great discounts and deals on iPhones.
READ | Makar Sankranti 2023: Know Date, Do's And Don'ts To Follow For International Kite Festival 2023 Gujarat

Trade in your old phone

Use Apple's trade-in to get an instant discount when buying an iPhone. Apple allows buyers to sell their old phones and get instant discounts when buying a new one.
Choose a renewed iPhone

If you are short on cash, you can always go for a renewed iPhone. Unlike pre-owned models, these phones go through checks and necessary replacements to ensure that while you're buying a refurbished phone, it feels like new.