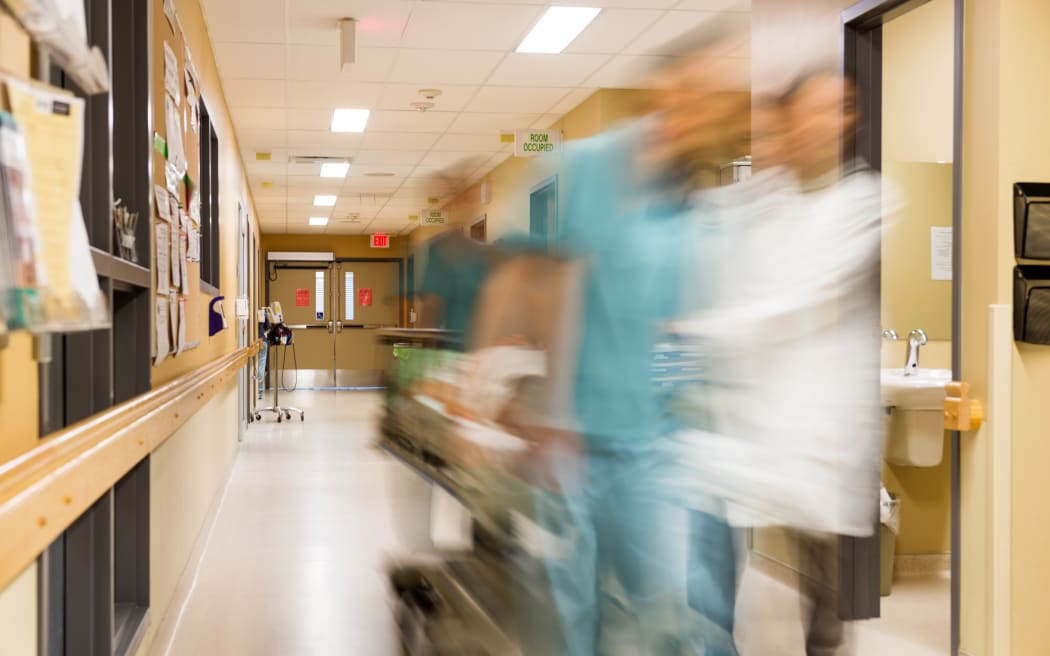 Doctors and nurses say they are still working infernal shifts despite a sharp drop in Covid-19 cases.
Covid cases and hospital admissions were lower than since February, and the government is now trying to abolish the traffic light warning system.
Anne Daniels, president of the Nurses Organization, said the workload has not decreased since the number of Covid cases has decreased.
She has boots on the floor in a busy emergency department and said last week she was having a "shift from hell".
"You have queues outside the doors waiting to be traumatized, you have patients coming in to the ambulances who need to be seen immediately or in ten minutes because they are triage 1 or 2, and there are no beds to put them in." and the ambulances are sitting there with these patients on their stretchers."
Emergency physician John Bonning, a spokesperson for the College of Emergency Medicine, said he saw and heard the same from colleagues across the country.
"You work shifts in an emergency department where you literally have patients in the hallways and can't get out of ambulances.
"It's really stressful and you leave feeling really sorry for the people who are affected by it."
The news from the emergency departments in recent weeks has focused on the overwhelming numbers of patients coming in, aggravated by Covid and flu.
So why was it still so busy when both of those dropped out?
It was partly because everything else has slowed down, Dr. Bonning said.
People who had waited a long time for routine care often needed urgent help because their condition had deteriorated, he said.
Patients often had more complex conditions, which allowed them to stay longer in the ED, but also longer in the wards, which meant fewer beds were available to take in new patients from the emergency room.
Fewer staff were now getting sick from Covid and flu, but there was still an impact, with even a nurse being away on a ward meaning some beds could not be used, he said.
In the community, many GPs were also flat.
The Etu Pasifika clinic in West Auckland had supported 1000 Covid patients through a call center last month.
GP Maryann Heather said things have calmed down on the Covid front, but they were still very busy with post-Covid or Lung Covid treatment plus any other care that had been delayed during this year's outbreaks.
"We're still trying to catch up by making sure they get all their checks in diabetes checks, heart checks, hypertension, asthma," she said.
And one of their biggest priorities was vaccinating children – especially the many who were late with the measles vaccination.
She was concerned about the consequences of an outbreak.
"It is those who are not or partially vaccinated who are at risk and again, it is our vulnerable children," she said.
Anne Daniels said the end of the last wave of Covid and flu was not a solution for the health system, as there were problems long ago.
"Covid just made it visible. It has made all the cracks in the system and the challenges facing nurses, doctors and health professionals very, very visible."