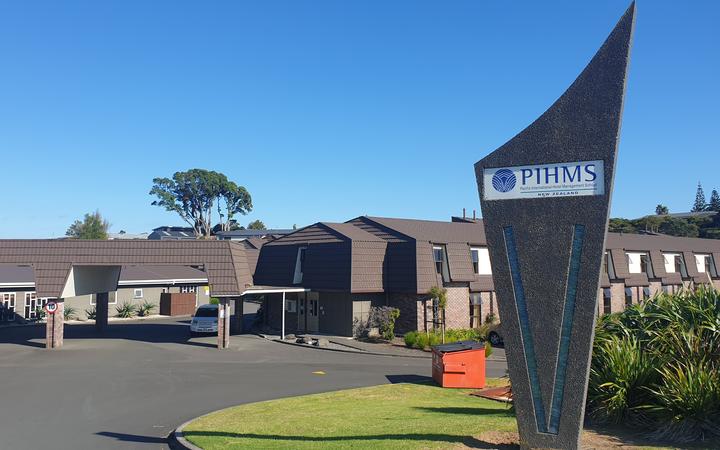 A hotel school in Taranaki says opening its student accommodation to homeless people was obvious.
The Pacific International School of Hotel Management accommodates around 50 people – including children – in what it describes as a win-win situation for both itself and the Department of Social Development (MSD).
But New Plymouth Mayor Neil Holdom said it was an indictment for the government's lack of investment in social housing in the city.
International students typically make up the majority of the hotel management school's student body and it has on-site accommodation for around 150 people.
But with borders closed, the higher education provider – which announced it would lay off up to 25 employees in October last year – has empty rooms.
General manager Bill McCallum said MSD had approached him to greet those on the emergency housing registry.
"Sixty or 70 percent of our students came from abroad, so we have an accommodation surplus of around 80 rooms.
"MSD contacted us and said 'do you have any rooms that we could use for emergency accommodation?' and I said "yes, happy to help if we can". "
MSD was paying for the rooms, but the deal wasn't crucial for the school to stay open as it had around 200 domestic students, McCallum said.
MSD clients were housed in a block largely separate from the school, so students, who had been kept informed of developments, barely noticed them, he said.
"We told them it was emergency housing and we wouldn't want to pass judgment on the people there.
"But they're not visible. They're not visible. The student body or staff would hardly ever see these people. We have a staff member interacting with them and that's it."
There are currently 386 people on the Emergency Housing Registry in New Plymouth, up from 33 just five years ago.
MSD declined an interview with RNZ, but in a statement, Taranaki King Country Whanganui Regional Commissioner Gloria Campbell said she was grateful for the school's help.
"The Pacific International Hotel Management School is one of the many emergency accommodation providers we use in the area and have been placing clients there since we reached an agreement with the owner at the end of last year. .
"The block currently houses 55 people, including children. Cooking facilities are provided and the units are regularly serviced.
It was important that those in need had a place to go, Campbell said.
"There is a demand for housing and as people work to find more permanent solutions, this large facility and its owners are helping them.
"We know these are safe and secure units. It works well for the people who are there. We are grateful for the opportunity to use these facilities and believe it is important that as a community we work together to find solutions to support people.
But Holdom said higher education institutions should not house the homeless.
"There has been a chronic lack of investment in social housing stock by the government over the past decades.
"I understand that … I was in this position four years ago and I think Housing New Zealand built maybe eight houses (in New Plymouth during that time)."
The government had pledged to build around 195 social houses in the neighborhood, but that would not be enough, Holdom said.
"We know there are people who live in cars. We know there are people sleeping rough. It's not something we're used to in Taranaki.
"And we know the people of Taranaki are not on Housing New Zealand's waiting lists because they know there is no stock and they simply will not have a home. . "
However, the council would not add to its own social housing stock – 150 units for the elderly.
Holdom said taxpayers did not want to subsidize public housing, which was the responsibility of the central government.
Meanwhile, McCallum said hotel management school rooms will remain available for MSD at least until the end of the year and possibly beyond.
"As far as I'm concerned, yeah, look, it's a victory for both organizations. At least these unfortunate people are able to be somewhere to put their heads down and take care of themselves for a while and I am rather happy to assist in this manner. "
MSD could not provide data on the use of student accommodation as emergency accommodation elsewhere in New Zealand, but said it was not widespread.
.