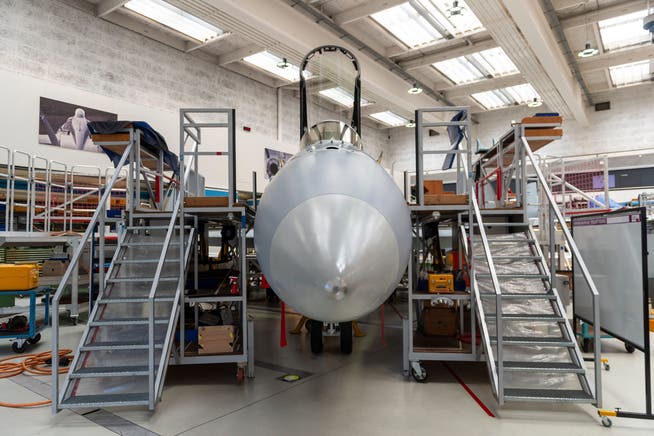 Job killer fighter plane: F-35 threatens 400 jobs in Emmen – now the "Project Rigi" is supposed to save the location
A new combat aircraft is said to be so good that it jeopardizes jobs for maintenance staff Ruag in Switzerland. A special Swiss solution could remedy the situation – but the price is high.
It is the most effective, most sustainable, cheapest – simply the most suitable combat aircraft for Switzerland, said Air Force Commander Peter Merz at the presentation of the F-35 in Emmen in March. Plane spotters flocked to the military airfield in droves to catch a glimpse of the Lockheed Martin jet.